Here are a few quick and easy tools for beer distributors and retailers to help increase or advance their knowledge of craft beer and the industry.
For this edition of the BA Insider, we approached four wholesalers to get some best practice examples for independent craft brewers and wholesalers. Here's a snapshot of what we learned: Strengthening the craft culture in Chicago …More
---
BA Insider Newsletter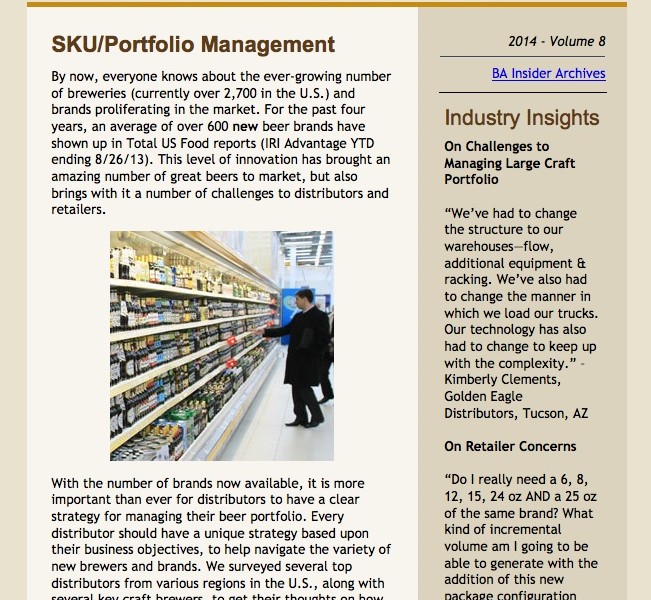 The BA Insider is a free quarterly email publication specifically for Brewers Association distributor members. Articles are also published in this section of BrewersAssociation.org.
Topics discussed are selected with a distributor audience in mind and are meant to increase awareness and ease of access to Brewers Association resources and news. Topics include: SKU proliferation, category management, quality and more.
Other Resources
Education
There are additional resources for distributors in the
Resources
section of this site.
Tools
CraftBeer.com Articles
The BA acknowledges the importance of well-informed wholesale and retail tiers and therefore, with the assistance of the Market Development Committee, has compiled resources to further the craft beer development of these tiers.