BrewersAssociation.org
Whenever brewing industry professionals need current, reliable information, they go to the source: BrewersAssociation.org. Here, they find stories and press releases about the latest trends and events in the brewing industry, plus special Members-Only pages with exclusive, proprietary resources, like technical information, industry survey data and marketing tools. Your advertisement on BrewersAssociation.org will ensure your company prominent visibility with the decision makers and thought leaders of the BA community.
178,000
Page Views per Month
$750
Cost for Run of Site
Pricing
Pricing is structured as a flat rate of $750 per month for an unlimited number of banner impressions on BrewersAssociation.org, including tablet, mobile, and responsive impressions. Discounts are available for placements longer than two consecutive months.
Monthly site sections sponsorships are also available! Take an all-encompassing approach to reaching the professional brewing industry via all digital assets available through the Association. This visibility opportunity is perfect for product launches, new companies entering the marketplace and for special announcements that you want breweries to take notice of. Ask us how!
If you are a member of the Brewers Association, your advertisement will also run in the Members-Only section of the website.
Brewers Association Pop-Up Ad
Secure premium placement and have visibility for your company with every person that visits the official website of the Brewers Association with a dedicated 2-week pop-up ad on the homepage.
18,960+
Page Views per Month
$3,000
Cost for Run of Site
Brewers Association Forum Sponsorship
The Brewers Association (BA) Forum is a moderated online discussion forum and the ultimate networking tool for the brewing industry, where members suggest solutions to issues, post comments or reply to other people's inquiries, etc. In addition, a BA Forum Digest email is sent to 17,000+ members on a daily basis. Advertising opportunities associated with the BA Forum include the following:
Daily Email Sent to All Members of the Brewers Association
Get directly delivered to member inboxes each afternoon to stay top of mind when they're seeking products and services. Your banner ad is the first thing prospects will see when they open the email.
BA Forum Home Page
The BA Forum home page is where all members land to find advice, equipment, ingredients, best practices, recent news and much more. Tie your brand to this interactive community.
BA Forum Topic Page
There are 14 topics on the Forum, and your logo will be recognized and tied to them all!
16,000+
Page Views per month
17,000+
BA Forum Digest Emails Sent per Day
$2,750
Monthly Sponsorship
BA Weekly Banner Advertising
The Brewers Association Weekly Member Update is our definitive e-newsletter about the latest research, resources, events, news, and other happenings in the craft beer industry. Ensure prominent visibility and stay top-of-mind with decision makers on a weekly basis with advertising in the BA Weekly.
17,000+
BA Members per Update
$750
per ad per newsletter
The New Brewer Online
The New Brewer® online is the complete online version of The New Brewer magazine, and is available to all Brewers Association members.
All digital advertisements in The New Brewer online will link directly to advertisers' websites for immediate web exposure.
59,000
Page Views per Month
$2,500
Two-month Sponsorship
Sponsorship Benefits:
The New Brewer Online Current Issue Page
With each new issue of The New Brewer online, we will send an email announcement to members with your logo prominently displayed with the image of The New Brewer cover.
Digital Home Page Advertisement
A full-page advertisement will brand the entire page left of the cover when readers access The New Brewer.
The New Brewer Online Email Announcement
With each new issue of The New Brewer online, we will send an email announcement to members with your logo prominently displayed with the image of The New Brewer cover.
Vertical Advertisement
A vertical advertisement will display to the right of each spread providing additional exposure to all readers for the entire duration of viewing the publication
| | |
| --- | --- |
| Upgrades and Additional Functionality | |
| Animation | $450 |
| Video | $450 |
Get in touch with our sponsorship specialists
Kari Harrington
Business Development Manager for Advertising & Sponsorship (West)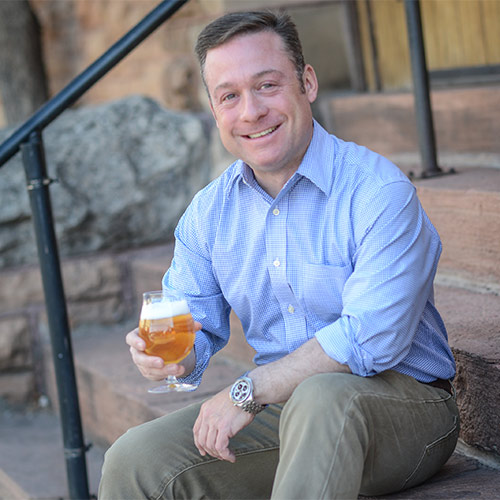 Kevin Doidge
Business Development Manager for Advertising & Sponsorship (East)