This webinar is part of the Brewing CO2 Series, a collaborative effort by three major brewing organizations including the Master Brewers Association of the Americas​, the ​American Society of Brewing Chemists, and the Brewers Association.
Brewers stand united amidst myriad challenges during the COVID-19 pandemic. This three-part webinar series is an in-depth discussion of brewing CO2 and the current shortage affecting the industry.
Other Webinars in the Series:
About the Speakers
Charlie Berger, Co-Founder
Denver Beer Company
Charlie Berger is the co-founder of Denver Beer Company, a craft brewery located in the heart of Denver, Colorado. Founded in 2011, Denver Beer Co. serves seasonal ales, lagers, and barrel-aged beers in taprooms and open-air beer gardens in the heart of Denver. Charlie oversees and manages financial strategy, business development, and brewing operations for Denver Beer Co. Since 2019, Charlie has implemented and overseen a CO2 recovery project at the production brewery that has successfully proven a model for small scale CO2 capture in craft breweries.
Charlie Berger was born and raised in Denver and is a fifth-generation Coloradan. Charlie holds a Bachelor of Arts from Colgate University in Economics and Geography and an International Diploma in Brewing Technology from the Siebel Institute of Technology and the Doemans Brewing Academy in Munich, Germany.
Thorstein Holt, President
Holtec Gas Systems, LLC
Thorstein Holt is originally from Norway and earned his Master's degree in 1984 from the Norwegian Institute of Technology in Trondheim with the thesis "Separation of Gases in Membrane Systems." He did his military service as a diver in the Royal Norwegian Navy. His first job was as a process engineer with Permea/Monsanto in Norway during which time he commissioned many nitrogen generators located on offshore platforms. He was relocated to the U.S. in 1989 before Per​mea was sold to Air Products in 1991. Thorstein stayed with Air Products until 1996 when he was hired to work in a new venture in cooperation with Carbotech, Germany. Thorstein acted as Technical Manager for CarboTech in the U.S. and was responsible for designing both Pressur​e-Swing Adsorption and Membrane type nitrogen generators.
Scott Jennings, Innovation Brewmaster
Sierra Nevada Brewing Company
​Scott Jennings is the Innovation Brewmaster at Sierra Nevada Brewing Company. After earning his Diploma Brewmaster degree at VLB-Berlin, Germany, he started in 2001 at Sierra Nevada Brewing Company in Chico, California as a shift brewer. From 2005-2012 he was Head Brewer of Research and Development. In 2013 he was transferred to North Carolina to help design and build Sierra's new brewery in Mills River, where he helped complete and commission the new brewery and then served as brewmaster until 2020. Recently he has returned to his roots and is once again focused on brewing research and innovation.
Jason Perkins, Brewmaster
Allagash Brewing
Jason Perkins is the Brewmaster at Allagash Brewing, where he has worked for 21+ years. Prior to that, he worked at Gritty Mcduff's in Freeport, Maine and Kettle House Brewing in Missoula. Mont. He is currently a member of the Brewers Association (BA) Board of Directors, as well as the chair of the BA Technical Committee.
Dion Quinn
Foth Production Solutions
Dion Quinn has 31 years of utility and brewing experience with the last 25 years working in the food, brewing, and consumer products industries, including assignments in the U.S., China, and United Kingdom. Dion's extensive utility experience is complemented by in-depth brewing process knowledge, as well as process operations experience. He has performed tasks as the Subject Matter Expert (SME) for carbon dioxide, nitrogen, water, and compressed air systems, and has extensive experience i​n ammonia refrigeration, steam, boiler water treatment, heat recovery, industrial HVAC, and vacuum systems. While serving as CO2 SME, he developed the concept of using site-generated nitrogen mixed with CO2 for use in packaging to off-set purchased CO2. Dion Quinn has worked the last 10 years for Foth Production Solutions.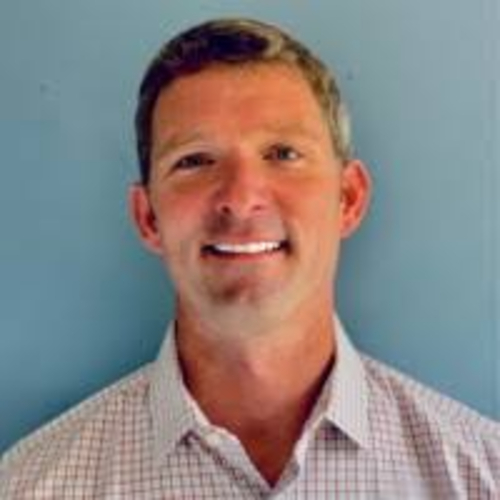 Bob Wilson, Co-Founder & Head of Sales and Strategy
AirCapture LLC
Bob Wilson is a Co-Founder & Head of Sales and Strategy at AirCapture LLC. Bob has spent the last 10 years commercializing cutting-edge technologies such as early IoT energy efficiency software, solid oxide fuel cells, direct air capture (DAC) units, and CO2 storage. Having worked for nearly 20 years in the energy, environment, and climate spaces he has come to realize that the only way to avoid the most catastrophic effects of climate change is by sucking CO2 out of the air, and DAC is the most promising technology capable of doing that. AirCapture, a leader in the direct air capture industry, based in Oakland, California, puts atmospheric CO2 to work. Their onsite, modular, DAC units harvest CO2 from the air, or fermentation tanks, then make it available on-demand, for use in breweries, greenhouses, and food processing.