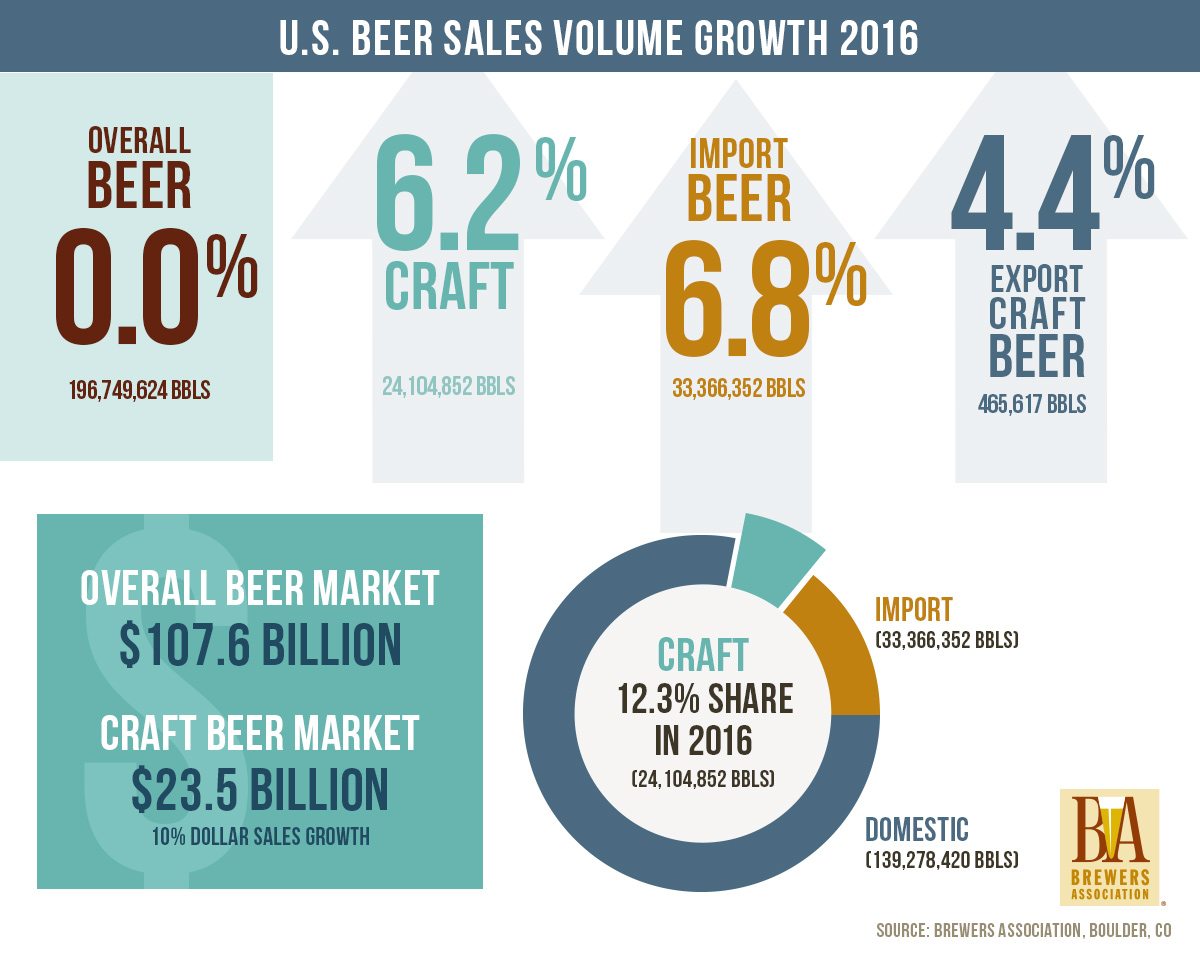 Historical Craft Brewery Production by Category
---
Contact
Bart Watson | Brewers Association Chief Economist, Julia Herz | Craft Beer Program Director.
For additional information or comments contact Paul Gatza or Ann Obenchain at the Brewers Association. 1.888.822.6273 or +1.303.447.0816.
Full Report
Comprehensive reports and analysis of the national beer sales and production data are available in the May/June issue of The New Brewer, The Journal of the Brewers Association, released in mid-May each year. The issue can be purchased in the Brewers Association online store.