Summary
Overall U.S. beer volume sales were static in 2016, whereas craft brewer sales continued to grow at a rate of 6.2% by volume, reaching 12.3% of the U.S. beer market by volume. Craft production grew the most for microbreweries.
Retail dollar sales of craft increased 10%, up to $23.5 billion, and now account for nearly 22% of the $107.6 billion U.S. beer market.
These statistics use the craft brewer definition of small, independent and traditional. More up-to-date statistics and analysis can be found in the insights and analysis section of the website.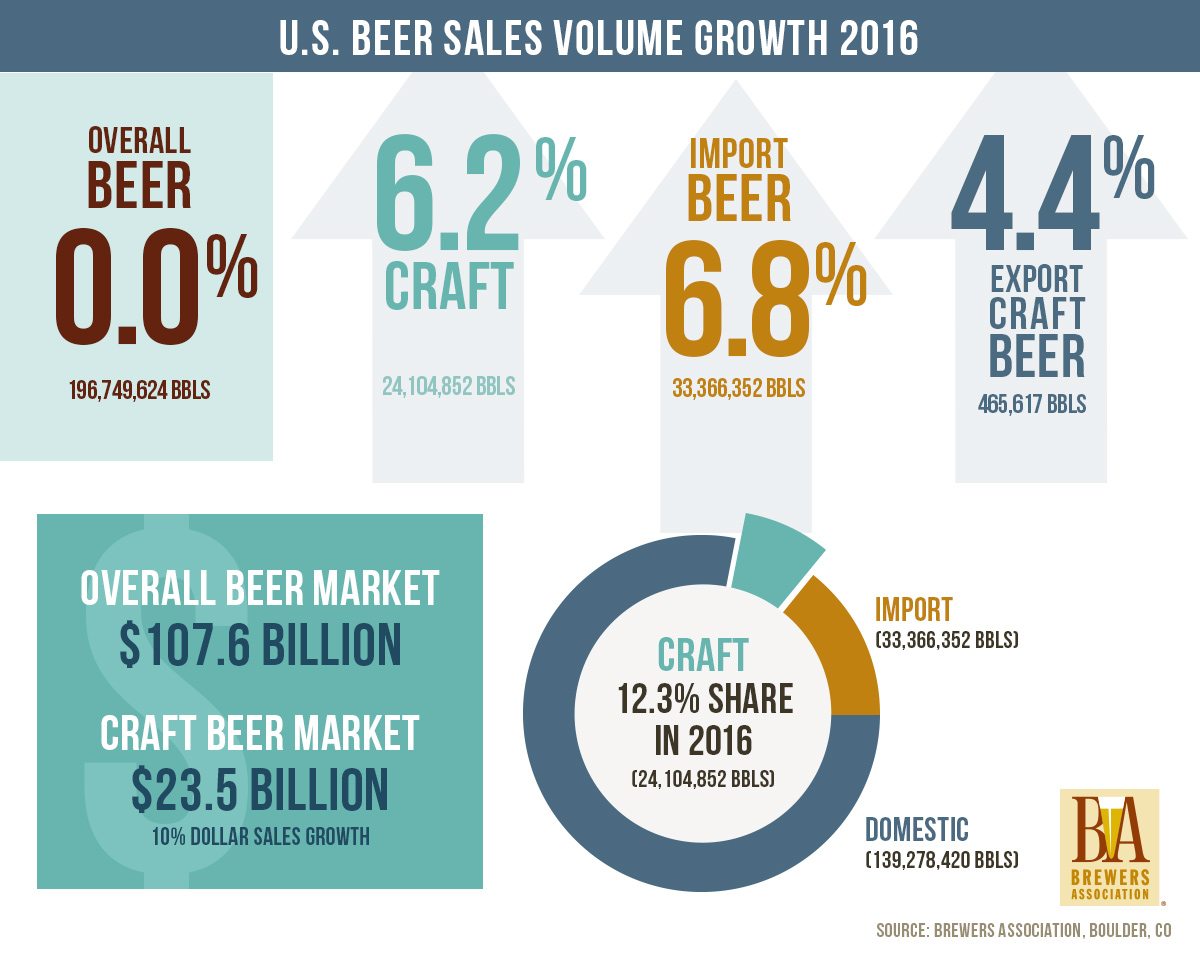 Historical Craft Brewery Production by Category
---
Contact
Bart Watson | Brewers Association Chief Economist, Julia Herz | Craft Beer Program Director.
For additional information or comments contact Paul Gatza or Ann Obenchain at the Brewers Association. 1.888.822.6273 or +1.303.447.0816.
Full Report
Comprehensive reports and analysis of the national beer sales and production data are available in the May/June issue of The New Brewer, The Journal of the Brewers Association, released in mid-May each year. The issue can be purchased in the Brewers Association online store.