During the 2021 Craft Brewers Conference, the Brewers Association Diversity, Equity, and Inclusion (DEI) Committee presented a seminar about the development and use of equity scorecards to assess and evaluate DEI efforts. This workshop follows up on that presentation by giving attendees an opportunity to build or revise basic scorecards for use in their organizations.
Related Resource: Getting Serious About Outcomes (Or Why Good Intentions Don't Matter)
About the Speakers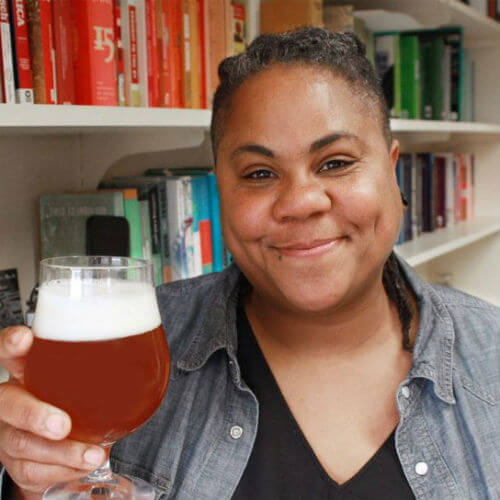 J Jackson-Beckham, Equity and Inclusion Partner
Brewers Association
A former professor of Communication Studies, Dr. J Jackson-Beckham dedicated her academic career to the study of American beer. Today, she helps craft beverage organizations develop inclusive, equitable, and just practices that drive success, build communities, and empower individuals through her consultancy, Crafted For All, LLC. She is also the founder and Executive Director of Craft x EDU (pronounced "craft by E-D-U"), a nonprofit whose mission is to champion equity, inclusion, and justice in the craft brewing community through education and professional development. She is an author, speaker, and vocal advocate for the craft beverage community. In 2018, Dr. J was named the Brewers Association's first-ever Diversity Ambassador. Today, Jackson-Beckham leads the Brewers Association's Diversity, Equity & Inclusion (DEI) department as the association's Equity & Inclusion Partner.
Roxanne Westendorf, Board of Directors
Brewers Association
Roxanne Westendorf is on the Brewers Association (BA) Board of Directors. She serves as chair of the BA Governance Committee and is also an active member of both the Diversity, Equity and Inclusion Committee and the American Homebrewers Association Governing Committee. She has been involved in homebrewing for over 25 years. Roxanne worked in research and development for Procter & Gamble for 31 years, and is now happily retired. She lives in Cincinnati, Ohio with her husband Rob and their four cats. When not doing beer related work, she is involved in alumni activities at Georgia Tech, cheese making, hiking, and fiber crafts.