Boulder, Colo. — No barley, no wheat, no rye? No problem! Gluten-Free Brewing: Techniques, Processes, and Ingredients for Crafting Flavorful Beer, the latest release from Brewers Publications®, explores the world of gluten-free grains and walks readers through how to make delicious gluten-free beers with a variety of ingredients. Author Robert Keifer addresses the wildly flavorful gluten-free ingredients available today, where to source such ingredients, the malting process, fermentation challenges, and more.
While gluten-free foods and lifestyles have become mainstream in recent years, with an estimated 46% of consumers abstaining from gluten, gluten-free brewing is far from a modern phenomenon. Beer styles such as chicha (Indian corn beer) and the polyonymous African sorghum beer date back to more than 10,000 years ago and are still consumed by their respective native communities. Keifer writes that those ancient grains will usher today's contemporary craft beer community and industry into the next chapter of brewing.
"I think most people would be surprised to learn that there are more grains that don't contain gluten than grains that do," said Keifer. "It's that wide variety of gluten-free ingredients that are being researched today more than ever, and can be used to brew full-flavor, delicious gluten-free beers. In Gluten-Free Brewing, I'm excited to show readers how fun and rewarding gluten-free brewing is, and to expand readers' repertoire, palates, and understanding of gluten-free ingredients."
Gluten-Free Brewing is essential reading for anyone looking to eliminate gluten from their diet, experienced commercial and homebrewers seeking to expand their skillsets beyond barley-based beers, breweries hoping to diversify their offerings, and hobbyists who might want to brew gluten-free beers for themselves or someone they know. The book includes more than 30 tested recipes for gluten-free beers.
Keifer discovered his gluten-intolerance at the same time he was exploring craft beer. That experience set him on his journey of learning to brew full-flavor gluten-free beer, designing gluten-free recipes, starting a gluten-free homebrew club, and opening a gluten-free brewery. Gluten-Free Brewing is the first book he has written.
Gluten-Free Brewing is on sale on September 26, 2022, at BrewersPublication.com and available for preorder at book retailers. From September 13-23, Brewers Association® and American Homebrewers Association® members receive an exclusive 25% off the retail price of $19.95 and all BrewersPublications.com orders receive free standard U.S. shipping with the purchase of Gluten-Free Brewing.
Those interested in reviewing Gluten-Free Brewing: Techniques, Processes, and Ingredients for Crafting Flavorful Beer may request a copy here. To schedule an interview with the author, please contact Janelle Sohner, Backbone Media. For more information, please visit the Brewers Publications website.
Gluten-Free Brewing: Techniques, Processes, and Ingredients for Crafting Flavorful Beer
Author: Robert Keifer
ISBN: 978-1-938469-75-6
EISBN: 978-1-938469-76-3
Size: 7 x 9.875 inches, 208 pp
Format: Paperback
Cover Price: $19.95
Publication Date: September 26, 2022
Contact: Janelle Sohner on behalf of the Brewers Association, 970.963.4873 x1116
Brewers Publications supports the mission of the Brewers Association by publishing books of enduring value for amateur and professional brewers, as well as titles that promote understanding and appreciation of American craft beer. With more than 65 titles to choose from, Brewers Publications is the leading publisher of contemporary and relevant brewing literature for today's craft brewers, homebrewers, and beer enthusiasts.
---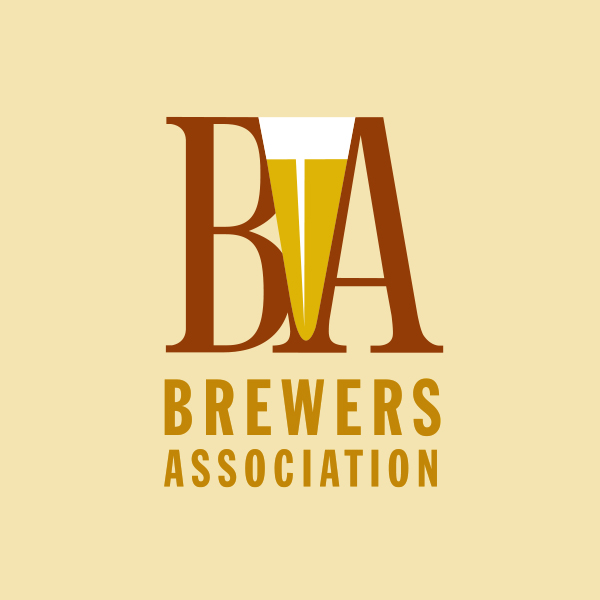 About the Brewers Association
The Brewers Association (BA) is the not-for-profit trade association dedicated to small and independent American brewers, their beers, and the community of brewing enthusiasts. The BA represents 5,600-plus U.S. breweries. The BA's independent craft brewer seal is a widely adopted symbol that differentiates beers by small and independent craft brewers. The BA organizes events including the World Beer Cup®, Great American Beer Festival®, Craft Brewers Conference® & BrewExpo America®, National Homebrew Competition, and American Craft Beer Week®. The BA publishes The New Brewer® magazine, and Brewers Publications® is the leading publisher of brewing literature in the U.S. Beer lovers are invited to learn more about the dynamic world of craft beer at CraftBeer.com® and about homebrewing via the American Homebrewers Association®. Follow us on Facebook, Twitter, and Instagram.
The Brewers Association is an equal opportunity employer and does not discriminate on the basis of race, color, national origin, gender, religion, age, disability, political beliefs, sexual orientation, or marital/familial status. The BA complies with provisions of Executive Order 13672 and the rules, regulations, and relevant orders of the Secretary of Labor.