Pamela Brulotte (Icicle Brewing Co.), Steven Pauwels (Boulevard Brewing Co.), and John Mallett (Bell's Brewery, Inc.) receive honors
Denver, Colo. • September 11, 2021 — The Brewers Association (BA) — the not-for-profit trade association dedicated to small and independent American craft brewers— today announced the recipients of its 2021 Industry Awards. Three members of the brewing community were recognized and awarded for their dedication and service during a presentation at the Craft Brewers Conference® in Denver, Colo. The Brewers Association has been recognizing individuals who inspire, defend, and innovate within the craft brewing industry since 1987.
Award recipients were nominated by their peers and determined by vote from committees made up of members of the Brewers Association board of directors or past award winners.
"From innovations in brewing to fighting for legislation to protect craft brewers, this year's award recipients have made countless contributions to the craft beer community. We are thankful for the positive impact they've had on the industry and their efforts to advance craft brewing," said Bob Pease, president and CEO, Brewers Association.
2021 Industry Award Recipients
F.X. Matt Defense of the Industry Award
Pamela Brulotte, owner of Icicle Brewing Co. & München Haus (Leavenworth, Wash.)
This award is named for the late F.X. Matt of F.X. Matt Brewing Co. and is presented to an individual or company for their contributions and efforts in championing the small brewing industry. Brulotte is a tireless advocate for small and independent breweries and has left her imprint on the Washington beer community in countless ways over the past decade. As president of the Washington Brewers Guild, Brulotte helped to professionalize the organization, grow its membership, support its lobbying efforts, and serve as a mentor to the craft brewing community. Under Brulotte's leadership, the guild has challenged increasing beer excise taxes and secured marketplace access for brewers, increasing their ability to sell and market their beers.
---
Russell Schehrer Award for Innovation in Craft Brewing
Steven Pauwels, brewmaster at Boulevard Brewing Co. (Kansas City, Mo.)
This award is presented in honor of Wynkoop Brewing Company's Russell Schehrer to an individual or company for their innovative contributions to the brewing industry. A native of Belgium, Pauwels has overseen all aspects of brewing and quality control since joining Boulevard Brewing in 1999. Pauwels is responsible for developing more than a dozen new Boulevard brands, including the critically acclaimed Smokestack Series line of artisanal beers. The acclaimed brewmaster has received international recognition for his work, including multiple medals at the World Beer Cup® and Great American Beer Festival®. Boulevard's most award-winning beer, ZON Belgian-Style Witbier, was the very first beer that Pauwels developed upon his arrival.
---
Brewers Association Recognition Award
John Mallett, vice president of operations of Bell's Brewery, Inc. (Galesburg, Mich.)
This award is presented each year to an individual or company whose inspiration, enthusiasm, and support have contributed to the craft brewing movement. Mallett began making beer professionally in 1988, and lead brewing at the Commonwealth Brewery in Boston and Old Dominion Brewing Co. After founding and leading SAAZ, a brewing equipment and service provider, Mallett joined Bell's 20 years ago. Mallett is currently the president of the Master Brewers Association of the Americas and chairperson of the American Malting Barley Association. He served as president of the Hop Quality Group for 10 years. At the Brewers Association, he was a board member and chaired the BA Technical Committee for many years. He received the Brewers Association Russell Schehrer Award for Innovation in Craft Brewing in 2002 and is the author of Malt: A Practical Guide from Field to Brewhouse as well as numerous technical papers and presentations. Mallett is a graduate and long serving extended faculty member of Siebel Institute, and is the only person to have served on the professional blind tasting panel for every World Beer Cup. He is a seasoned volunteer ski patroller and most importantly, the proud father of two awesome humans.
In addition to the individual awards for brewers, the Brewers Association also conducts two prestigious national and international professional brewing competitions — Great American Beer Festival and World Beer Cup.
For more information on past winners and information on nominations for 2022 awards, please visit here.
Contact
Jenelle Scott, on behalf of the Brewers Association, 970.963.4873 x1224
---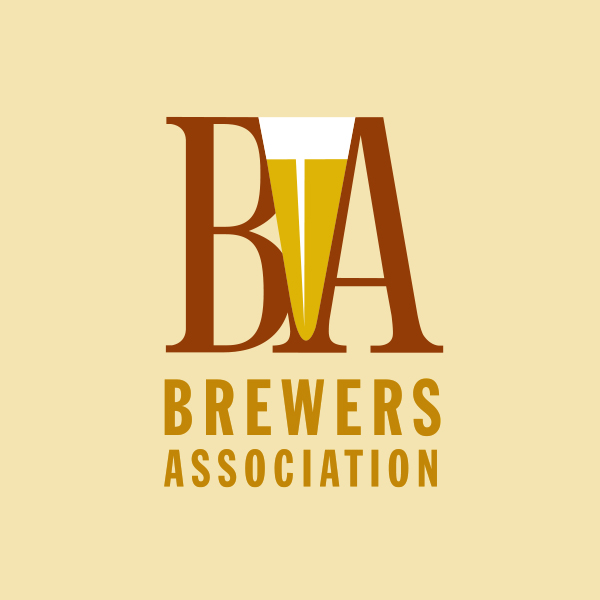 About the Brewers Association
The Brewers Association (BA) is the not-for-profit trade association dedicated to small and independent American brewers, their beers, and the community of brewing enthusiasts. The BA represents 5,600-plus U.S. breweries. The BA's independent craft brewer seal is a widely adopted symbol that differentiates beers by small and independent craft brewers. The BA organizes events including the World Beer Cup®, Great American Beer Festival®, Craft Brewers Conference® & BrewExpo America®, National Homebrew Competition, and American Craft Beer Week®. The BA publishes The New Brewer® magazine, and Brewers Publications® is the leading publisher of brewing literature in the U.S. Beer lovers are invited to learn more about the dynamic world of craft beer at CraftBeer.com® and about homebrewing via the American Homebrewers Association®. Follow us on Facebook, Twitter, and Instagram.
The Brewers Association is an equal opportunity employer and does not discriminate on the basis of race, color, national origin, gender, religion, age, disability, political beliefs, sexual orientation, or marital/familial status. The BA complies with provisions of Executive Order 13672 and the rules, regulations, and relevant orders of the Secretary of Labor.