Accomplished legislative professionals to help advance important state issues
Boulder, Colo. • March 16, 2022 — The Brewers Association (BA)—the not-for-profit trade association dedicated to small and independent American craft brewers—today announced the hires of Nancy Palmer (she/her/hers) and Sam DeWitt (he/him/his) as new state government affairs managers.
Many key alcohol policies, such as distribution restrictions, direct-to-consumer shipping abilities, franchise protections, and brewery retail rights, are set at the state level. Palmer and DeWitt will help the Brewers Association support state government affairs efforts in multiple states, working alongside state guilds and brewery members in individual states.
"We are honored to add Nancy and Sam to the Brewers Association government affairs team," said Bob Pease, president and CEO, Brewers Association. "With their combined expertise working alongside General Counsel Marc Sorini and State & Regulatory Affairs Manager Pete Johnson, we are positioned to effectively support Brewers Association members and state guilds on government affairs issues at the state level during a time of considerable change."
Palmer most recently served on the Georgia Chamber's Government Affairs team as a state lobbyist focusing on the issue areas of Civil Judiciary policy, Tax policy, and Employment law; she worked directly with state legislators and agencies to facilitate the policy goals of the Georgia Chamber's member businesses. When the legislature was not in session, she worked closely with the Georgia Chamber's Foundation and Policy Committees to draft legislation, identify legislative trends, monitor decisions from the state's appeals and supreme courts, and develop short and long-term policy priorities. Prior to working at the Georgia Chamber, Palmer was the first executive director and lobbyist of the Georgia Craft Brewers' Guild for six years. During her tenure at the guild, Palmer was twice named to Georgia Trend's annual list of "Notable Georgians" and was included in Atlanta Magazine's inaugural "Atlanta 500" list. She was also the 2018 recipient of the Brewers Association F.X. Matt Defense of the Industry Award. Palmer is a native of Atlanta where she currently resides. Palmer's first day at the Brewers Association will be April 18.
"My passion and advocacy for the craft beer industry runs deep," said Palmer. "Through my work with the Georgia Craft Brewers Guild, I quadrupled guild membership and secured major legislative and administrative victories, including a 2017 law to allow Georgia's breweries to sell beer directly to the public. I'm looking forward to continuing the fight for small and independent brewers through my work with the Brewers Association."
DeWitt hails from Colorado and spent much of his life in the American West. He fell in love with craft brewing in Missoula, Montana, where he majored in broadcast journalism and wrote his senior project on the rich history of brewing in Montana. Prior to joining the Brewers Association, he was the legislative campaigns manager for nonprofit Compassion & Choices, chief of staff for former Colorado state representative Diane Mitsch Bush, and director of communications for the Colorado Health Care Association.
"My work has always been focused on giving a voice to community members," said DeWitt. "Small and independent craft brewers have been faced with many challenges over the past few years, and the BA has a strong reputation and impressive track record when it comes to advocating for them at the federal and state government level. I look forward working with the government affairs team and state guilds to alleviate some of those hurdles and help brewers flourish."
Contact: Meg Weldon, on behalf of the Brewers Association 970.963.4873 x212.
---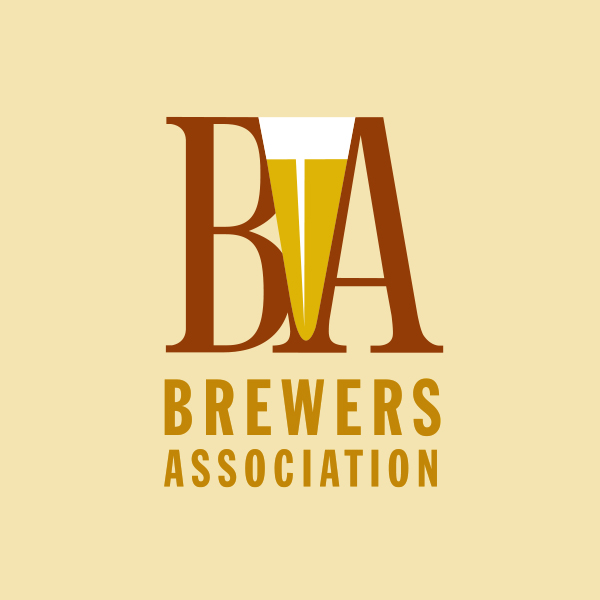 About the Brewers Association
The Brewers Association (BA) is the not-for-profit trade association dedicated to small and independent American brewers, their beers, and the community of brewing enthusiasts. The BA represents 5,600-plus U.S. breweries. The BA's independent craft brewer seal is a widely adopted symbol that differentiates beers by small and independent craft brewers. The BA organizes events including the World Beer Cup®, Great American Beer Festival®, Craft Brewers Conference® & BrewExpo America®, National Homebrew Competition, and American Craft Beer Week®. The BA publishes The New Brewer® magazine, and Brewers Publications® is the leading publisher of brewing literature in the U.S. Beer lovers are invited to learn more about the dynamic world of craft beer at CraftBeer.com® and about homebrewing via the American Homebrewers Association®. Follow us on Facebook, Twitter, and Instagram.
The Brewers Association is an equal opportunity employer and does not discriminate on the basis of race, color, national origin, gender, religion, age, disability, political beliefs, sexual orientation, or marital/familial status. The BA complies with provisions of Executive Order 13672 and the rules, regulations, and relevant orders of the Secretary of Labor.