Guild reinforcements, ambassador programs, on-premise campaign, among priorities to bolster "on the ground" support
Boulder, Colo. — The Brewers Association (BA)—the trade association representing small and independent American craft brewers—concluded its last board of directors meeting of 2020, in which the directors approved the 2021 budget, setting the agenda and priorities for the year ahead.
While remaining lean to weather economic fluctuations and uncertainty, the association's 2021 plan provides invaluable support to members and guilds by adding new industry-wide initiatives and resuming some of the programs that were paused in 2020 due to pandemic-related budget cuts. The Brewers Association will continue to capitalize on digital technology platforms to deliver most of its programs and communications and stay in touch with membership—including quarterly town hall meetings—while in-person contact remains limited.
"It has been a tough year for the craft brewing community, and while there are some signs of a potential end to the health and economic crisis, the challenges of 2020 will likely continue into some, if not all of 2021," said Bob Pease, president and CEO, Brewers Association. "The Brewers Association stands ready to continue work tirelessly to promote, protect, and advance the interests of its members, and the craft brewing community at large."
The association's 2021 priorities include:
Promotion
To continue to build awareness and influence consumer behavior to create purchasing occasions that support small and independent brewpubs and taprooms nationwide, the Brewers Association will implement a new, national on-premise marketing campaign. Expected rollout is spring 2021 with more details to come.
Technical Resources
The Brewers Association will resume its quality, safety, and sustainability outreach programs in 2021, albeit in a limited virtual environment. Safety Ambassador Matt Stinchfield will continue his work with both state guilds and the Occupational Safety and Health Administration (OSHA), exploring opportunities to establish alliances and provide OSHA inspector training on brewery operations. Sustainability Ambassador Matt Gacioch will resume work helping breweries manage their resource use through the Brewers Association Sustainability Benchmarking tools. Planning is underway to transition the Basics of Beer Quality Workshop to a virtual learning format.
One 2021 project that is already underway is the development of draught line cleaning safety training, funded by a Susan Harwood Training Grant awarded by the Department of Labor and OSHA for fiscal year 2020-21. The Brewers Association has been an industry leader promoting draught beer quality since the publication of the Draught Beer Quality Manual in 2009. While safety information was added to the fourth edition of the manual published in 2019, comprehensive safety training in this area does not exist. Draught beer line cleaning executed safely and correctly will be crucial to the recovery of on-premise beer sales. The establishment of this free training will help ensure the safety of brewers, line cleaners, wholesalers, retailers, and consumers of draught beer.
The Brewers Association Technical Committee and subcommittees will continue to produce valuable and timely resources to meet technical and regulatory challenges as they arise.
Diversity, Equity & Inclusion
To lead the craft brewing community and increase resources and support in the diversity, equity, and inclusion space, Dr. Janel Nikol Jackson-Beckham will join the Brewers Association on a full-time basis as our Equity and Inclusion Partner, managing a dedicated Diversity, Equity & Inclusion (DEI) department. The newly established department will focus on both internal and external initiatives, including but not limited to implementing an equity scorecard, managing a new mentorship program, reinstating the event grant program, and delivering regular content via blogs and webinars. In her role as Diversity, Equity & Inclusion Ambassador for the association, Dr. Jackson-Beckham will also conduct six virtual state guild speaking engagements.
Federal and State Legislative Affairs
The Brewers Association will continue to advocate for federal coronavirus relief legislation like supporting the RESTAURANTS Act to provide grants for breweries and the hospitality industry; encouraging more funding for the Paycheck Protection Program and allowing small businesses to apply for additional loans; fixing tax and regulatory issues in the CARES Act; and encouraging a one-time tax credit for perishable goods.
The current legislative session is scheduled to run through December 11. The Brewers Association is continuing to advocate for the passage of the Craft Beverage Modernization and Tax Reform Act (CBMTRA), coronavirus relief, and the passage of the 2021 appropriations budget.
If the CBMTRA is not extended or made permanent in 2020, the Brewers Association will seek quick reintroduction and retroactive passage early in the 117th Congress. Without action from Congress, America's more than 8,400 breweries along with beer importers will face a nearly $154 million annual excise tax increase beginning in January 2021.
The Brewers Association will provide the new administration and members of Congress with information about the economic impact of small and independent breweries and the association's priorities for the 117th Congress.
The Brewers Association will also continue to help state guilds proactively seek to improve market access in several areas through bill monitoring, guild communication and strategy support, talking points, testimony, or media support. When requested, the Brewers Association will help guilds seek permanency of temporary market access provisions—such as to-go sales, delivery, and direct-to-consumer shipping—and defend against threats to take away rights.
Operationally, the Brewers Association will migrate to a new association management system to reset its information technology foundation. The move consolidates systems and data, which will reduce operating costs, increase staff productivity, and improve staff's ability to increase member engagement by customizing relevant resources for each member.
Brewers Association members are invited to learn more about the 2021 priorities and initiatives by participating in a virtual town hall, Tuesday, December 8 at 1:30 p.m. MST. Register and learn more here.
---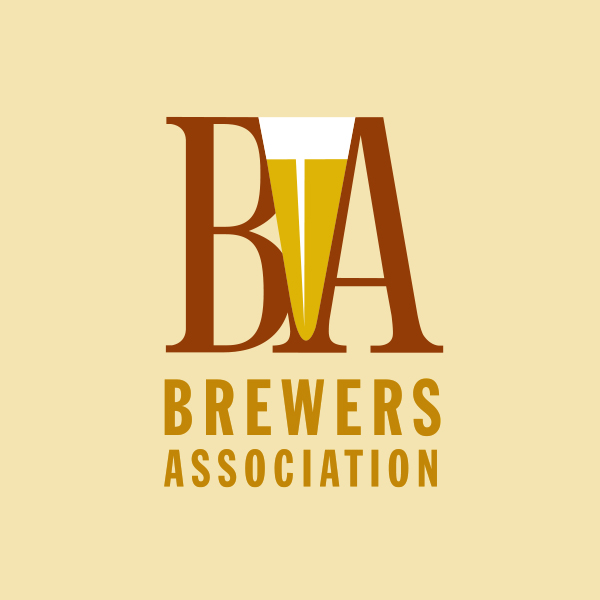 About the Brewers Association
The Brewers Association (BA) is the not-for-profit trade association dedicated to small and independent American brewers, their beers, and the community of brewing enthusiasts. The BA represents 5,600-plus U.S. breweries. The BA's independent craft brewer seal is a widely adopted symbol that differentiates beers by small and independent craft brewers. The BA organizes events including the World Beer Cup®, Great American Beer Festival®, Craft Brewers Conference® & BrewExpo America®, National Homebrew Competition, and American Craft Beer Week®. The BA publishes The New Brewer® magazine, and Brewers Publications® is the leading publisher of brewing literature in the U.S. Beer lovers are invited to learn more about the dynamic world of craft beer at CraftBeer.com® and about homebrewing via the American Homebrewers Association®. Follow us on Facebook, Twitter, and Instagram.
The Brewers Association is an equal opportunity employer and does not discriminate on the basis of race, color, national origin, gender, religion, age, disability, political beliefs, sexual orientation, or marital/familial status. The BA complies with provisions of Executive Order 13672 and the rules, regulations, and relevant orders of the Secretary of Labor.