The Draught Beer Quality Workshop is a collaboration of draught quality related seminars conducted by members of the Brewers Association Draught Beer Quality Subcommittee. The intention of this workshop is to provide education for brewers, retailers, distributors, line cleaners, and draught installation companies on best practices for draught beer.
Sessions in this workshop are broken into two tracks: "Essential" and "Elective." Essential seminars contain content essential for draught systems at every bar, restaurant, or brewpub. Elective seminars have either more specialized or advanced content.
Essential Sessions
Line Cleaning and Safety
Draught Beer Sensory
Equipment and Troubleshooting
Elective Sessions
Nitro Beer Dispense
Dispense Gas Mechanics and System Balance
Serving Cask Beer
About the Speakers
Annette May, Brewing Industry Educator
Schoolcraft College Brewing & Distillation
Annette May, Advanced Cicerone®, BJCP judge, and Certified Sake Professional, has 26 years of experience in the craft beer industry, where she has worked in on- and off-premise beer sales and distribution, draught and cask ale management, and beer and sake education. Since 2015 she has worked full-time in beer education as an instructor in Detroit's Schoolcraft College's Brewing & Distillation Technology Program, where she teaches Sensory Evaluation and Off-flavors, Beer Styles, Beer Service, Pairing Beer With Food, and Draught Management & Line Cleaning. She is also a regional instructor and exam grader for the Cicerone Certification Program, and has her own beer and sake education consulting company.
Passionate about draught quality and proper beer service, she joined the Brewers Association (BA) Draught Beer Quality Subcommittee in early 2020. And, as an advocate for beer education, she became a mentor in the BA's Mentorship Program at its inception, and is a member of the BA's Mentorship and Professional Development Subcommittee.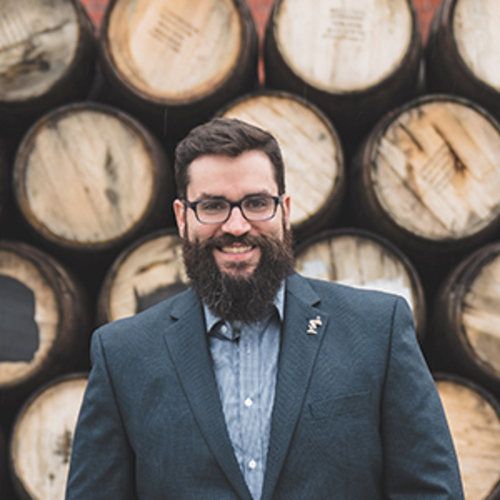 Ryan Wagner, National Ambassador
Guinness Open Gate Brewery
Ryan serves as the National Ambassador for the Guinness Open Gate Brewery (OGB) in his hometown of Baltimore, Maryland. The Guinness OGB is the only Guinness brewery on American soil. In his role, Ryan works in a number of areas, primarily training, education, culture, beer quality and commercialization, and media and public relations. Ryan began his professional career as a stage actor, eventually moving into sports broadcasting and commercial voice over, work he continues to this day.