The Brewers Association (BA) Diversity and Inclusion Event Grants program—a program that funds local and regional events that work to create a more inclusive and diverse craft brewing community—has returned after a year-long hiatus due to COVID-19. In this informational session, the BA's equity and inclusion partner and members of the Philanthropy and Outreach Subcommittee provide an overview of the program, including changes to the proposal and submission process, and a step-by-step tutorial on writing a proposal.
About the Speakers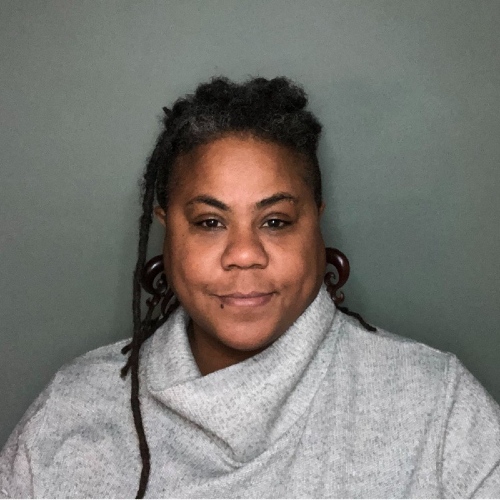 Dr. J Jackson-Beckham, Equity and Inclusion Partner
Brewers Association
A former professor of Communication Studies, Dr. J Jackson-Beckham dedicated her academic career to the study of American beer. Today, she helps craft beverage organizations develop inclusive, equitable, and just practices that drive success, build communities, and empower individuals through her consultancy, Crafted For All, LLC. She is also the founder and Executive Director of Craft x EDU (pronounced "craft by E-D-U"), a nonprofit whose mission is to champion equity, inclusion, and justice in the craft brewing community through education and professional development. She is an author, speaker, and vocal advocate for the craft beverage community. In 2018, Dr. J was named the Brewers Association's first-ever Diversity Ambassador. Today, Jackson-Beckham leads the Brewers Association's Diversity, Equity & Inclusion (DEI) department as the association's Equity & Inclusion Partner.
Sierra Grossman, Vice President
Sierra Nevada Brewing Co.
Sierra Grossman is a second generation brewery owner/operator. She has been working a variety of jobs at Sierra Nevada Brewing Co. since she was 15 years old, from dishwashing at their taproom and restaurant, working on preventative maintenance in the shop, merchandising on the local route, to her current position as vice president, where her focus is on advocacy and social responsibility internally and externally for the company.
Graduating from Chico State with a degree in Health Science, emphasis on Health Education, Sierra has been involved in the local community in a variety of roles, outside of those of the brewery. With the tragedy the 2018 Camp Fire brought to Paradise – and Butte County overall – Sierra has been managing the funds raised through the brewing of Resilience and stewarding their use towards the long-term rebuilding and healing for the area. With a passion for community and collaboration, Sierra looks toward solutions at the crossroads where business and philanthropy meet.
Virginia Morrison, CEO
Second Chance Beer Company
Previously a successful private-practicing attorney, Virginia specialized in employment law prior to co-founding Second Chance Beer Company, where she now serves as Chief Executive Officer and Chief Legal Officer. In her role, Virginia spearheads strategic company initiatives and business units, including the "Giving second chances" philanthropic program, team talent/company culture, and community and political outreach. In addition to being a Brewers Association (BA) Board Member and Co-Chair of the BA's Diversity, Equity and Inclusion Committee, Virginia is the current President of the San Diego Brewers Guild, where she started the Inclusion Committee to advance the belonging of underrepresented groups in craft beer. Virginia is an avid mindfulness practitioner and rejuvenates by meditating in India, relaxing in Savasana, running in the rain, and drinking her namesake beer "Legally Red."
Jennie Olson, Accountant
Arryved
Jennie Olson is the Accountant at Arryved (Boulder, Colo.) - a POS system designed specifically for craft establishments. Prior to joining Arryved in March of 2020, Jennie worked for nearly six years at the Brewers Association as both a Member Services Specialist and Staff Accountant. She is actively studying for her Certified Cicerone certification, and enjoys all the tastings she gets to do along the way. With a strong passion for the craft beer industry, Jennie looks forward to serving on the Philanthropy and Outreach Subcommittee to assist in accomplishing the goals and initiatives set forth by the wider Diversity, Equity, and Inclusion Committee.