303 medals awarded to 263 breweries at 37th Great American Beer Festival® Competition
DENVER — The Brewers Association (BA) unveiled the best beers of 2023 during an awards ceremony at the Great American Beer Festival (GABF®). GABF is the nation's largest professional beer competition, with its medals globally acknowledged as an emblem of brewing excellence and among the most sought-after accolades within the brewing community. This year, there were 303 medals awarded to 263 breweries.
Top-tier brews spanning 99 beer categories across 175 beer styles (including all subcategories) received prestigious gold, silver, and bronze medals. In addition, three GABF Collaboration medals for beers created by a team of two or more professional breweries, and three GABF Pro-Am medals for beers developed by teams of professional brewers and amateur homebrewers were announced.
The competition took place in three phases over nine days and was judged by 250 beer experts from 10 countries, including the U.S. In addition to evaluating 9,298 commercial brewery entries from all 50 states plus Washington, D.C. and Puerto Rico, the judging panel assessed 95 Collaboration and 50 Pro-Am entries. The competition was made possible with the help of more than 300 volunteers.
"The Great American Beer Festival competition serves as a platform for the finest beers from across the nation to undergo rigorous scrutiny and vie for the title of 'Best in Class,'" remarked Chris Williams, competition director for the Great American Beer Festival. "The beer community's unwavering commitment to pushing the frontiers of innovation and quality is truly commendable. The Brewers Association takes great pride in recognizing the achievements of this year's winners."
The awards ceremony was held at the Bellco Theatre in Denver, Colorado on Saturday, September 23, 2023, as part of the Great American Beer Festival and was livestreamed on The Brewing Network.
View the 2023 winners or download a PDF list of the winners.
GABF Competition Statistics
37th edition of the GABF competition
9,298 beers judged
2,033 breweries in the competition from all 50 states plus Washington, D.C. and Puerto Rico
250 judges
300+ volunteers
Average number of competition beers entered in each category: 92
Category with the highest number of entries: 65 – Juicy or Hazy India Pale Ale (365)
303 total medals awarded
263 medal-winning breweries
325 first-time GABF entrants
16 first-time GABF winners
Top Five Most-Entered Style Category Winners
Category 65: Juicy or Hazy India Pale Ale (365 entries) – Sponsored by Antigo Zeon
GOLD: Away Days | 1852 Brew Co. | Visalia, CA
SILVER: Juicy Mid-Tones | Corn Coast Brewing Co. | Lincoln, NE
BRONZE: Make It Rain | Side Hustle Brewing Co. | Hilton Head Island, SC
Category 66: West Coast-Style India Pale Ale (301 entries)
GOLD: Westbound Select | Westbound & Down Brewing Co. | Idaho Springs, CO
SILVER: Untold Prophecy | Slice Beer Co. | Lincoln, CA
BRONZE: Bright Side IPA | Uprise Brewing Co. | Spokane, WA
Category 36: Light Lager (284 entries)
GOLD: Nashville Light | Nashville Brewing Co. | Nashville, TN
SILVER: Mexican Lager | Lone Tree Brewing Co. | Lone Tree, CO
BRONZE: Legendary Lager | MadTree Brewing | Cincinnati, OH
Category 45: German-Style Pilsener (228 entries) – Sponsored by Tripleseat
GOLD: Prodigal Pils | Lazarus Brewing Co.-Laz 2 | Austin, TX
SILVER: Prost Pilsner | Prost Brewing Co. | Denver, CO
BRONZE: Don't Fear The Answer | Tenma Beer Project | Oakland, CA
Category 64: American-Style India Pale Ale (206 entries) – Sponsored by Micro Matic
GOLD: Head Hunter | Fat Head's Brewery & Saloon | North Olmsted, OH
SILVER: Breakside IPA | Breakside Brewery & Taproom | Milwaukie, OR
BRONZE: Downtown Tom | Three Mile Brewing Co. | Davis, CA
Most-Medaled Brewery
Third Eye Brewing Co. | Sharonville, OH
GOLD: Herb and Spice Beer (Category 7)
GOLD: Chocolate Beer (Category 8)
SILVER: Pumpkin Beer (Category 5)
SILVER: Collaboration Competition
Collaboration Competition (95 Entries)
GOLD: Luna Mexican Export Lager | Cheluna Brewing Co. & Prost Brewing Co.
SILVER: Mounds of Importance | Third Eye Brewing Co. & Narrow Path Brewing Co.
BRONZE: Two's Daze | Attic Brewing Co. & Two Locals Brewing Co.
Pro-Am Competition (50 Entries)
Sponsored by Briess Malt & Ingredients, Country Malt Group, and White Labs
GOLD: She Fancies Herself A Little Bit French | CooperSmith's Pub & Brewing and Mark Pennick
SILVER: Rob's Baltic Porter | New Belgium Brewing Co. and Rob Hardisty
BRONZE: What Is That? | Decipher Brewing Co. and Joel Miller
Editor's note: Photos for media use are available on the GABF website. Members of the media are encouraged to contact brewerspr@backbone.media with any questions.
The 2023 Great American Beer Festival was made possible in part by the generous support of its sponsors.
Contact: Meg Papanastassiou (on behalf of the Brewers Association), 970.963.4873 ext. 1212
---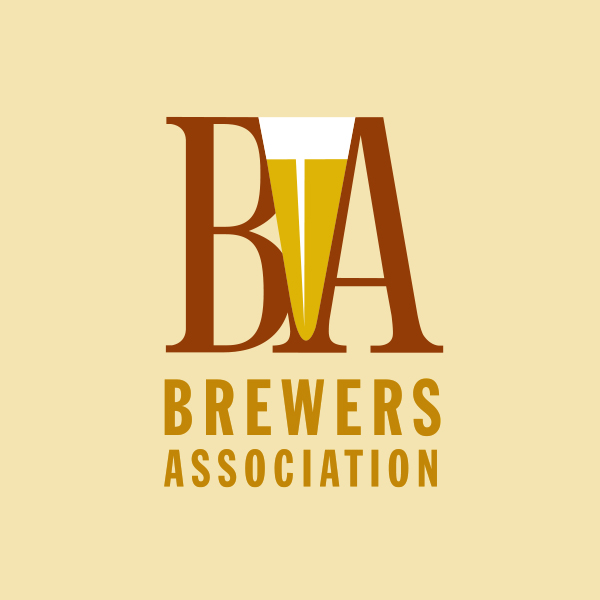 About the Brewers Association
The Brewers Association (BA) is the not-for-profit trade association dedicated to small and independent American brewers, their beers, and the community of brewing enthusiasts. The BA represents 5,600-plus U.S. breweries. The BA's independent craft brewer seal is a widely adopted symbol that differentiates beers by small and independent craft brewers. The BA organizes events including the World Beer Cup®, Great American Beer Festival®, Craft Brewers Conference® & BrewExpo America®, National Homebrew Competition, and American Craft Beer Week®. The BA publishes The New Brewer® magazine, and Brewers Publications® is the leading publisher of brewing literature in the U.S. Beer lovers are invited to learn more about the dynamic world of craft beer at CraftBeer.com® and about homebrewing via the American Homebrewers Association®. Follow us on Facebook, Twitter, and Instagram.
The Brewers Association is an equal opportunity employer and does not discriminate on the basis of race, color, national origin, gender, religion, age, disability, political beliefs, sexual orientation, or marital/familial status. The BA complies with provisions of Executive Order 13672 and the rules, regulations, and relevant orders of the Secretary of Labor.