The Brewers Association takes a look back at a year that was marked both by recovery and relief, along with new challenges and disruptions
Boulder, Colo.—With 2022 on the horizon, the Brewers Association (BA) is taking a look in the rearview mirror at a year filled with new growth, economic relief, supply chain disruptions, and innovation.
In 2021, the sales tide swung back toward breweries, bars, and restaurants, and many craft brewers began to see the path back to their former production volumes, if not new growth. Despite the pandemic, more than 9,000 breweries operated in the United States in 2021, a 6% increase from 2020. An increased brewery presence positively impacts the community—in 2020, small and independent American craft brewers contributed $62.1 billion to the U.S. economy. The industry also provided more than 400,000 total jobs, with nearly 140,000 jobs directly at breweries and brewpubs, including service staff at brewpubs.
Despite disruptions like weather, labor shortages, manufacturing delays, and more, craft brewers overcame obstacles and proved resilient. Many breweries were nimble and pivoted to packaging their product to bring in much-needed income when their primary sales channels—tasting rooms, brewpubs, bars, and restaurants—disappeared during the pandemic. In addition, breweries showed innovation across styles and flavor, and craft as a category continued to fill the innovation pipeline with new beers to return to pre-pandemic growth levels.
Disruptions are not just happening among craft brewers but also consumers; the American alcohol consumer is increasingly diverse and female, and female drinkers under 25 now outnumber male drinkers under 25. That shift will likely continue and the Brewers Association is working to build resources to help diversify the craft brewing community.
"Coming out of a challenging year, small and independent breweries persevered and found new ways to innovate among a changing environment and evolving consumer preferences and expectations," said Bob Pease, president and CEO, Brewers Association. "Craft brewers' ability to take risks, innovate flavors, and build better communities has made the U.S. the craft beer capital of the world, and I can't wait to see what next year brings for brewers and beer lovers alike."
This year, supporting small brewers went beyond showing up at neighborhood tasting rooms, brewpubs, restaurants, and bars. In March 2021, the American Rescue Plan Act legislation created the Restaurant Revitalization Fund (RRF)–a $28.6 billion relief effort that provided grants to hospitality businesses. The initial legislation did not list breweries as being eligible for grants, but the Brewers Association fought hard to ensure that breweries would be included in the RESTAURANTS Act. Thanks to the BA's efforts, approximately 1,600 breweries received more than $450 million in grants and the association continues to advocate for full funding at the federal level. From fighting for more stringent antitrust enforcement by federal competition authorities to helping pass the Craft Beverage Modernization and Tax Reform Act to save brewers more than $80 million each year in federal excise taxes, to advocating for the passage of the USPS Shipping Equity Act, the fight for small brewers is ongoing.
"Government relief helped offset some of the economic damage brought in 2020, and the BA will continue to ensure that small and independent brewers' voices are heard by federal agencies. Relief must be spread equally to protect and expand market access and ensure competition in the beer market," said Bart Watson, chief economist, Brewers Association. "More work to rebuild growth and improve the industry remains for 2022, but 2021 showed progress on that journey."
Given learnings from 2021, the Brewers Association predicts that in 2022:
Comparable craft production will exceed 2019 levels once again.
On-premise sales will improve, but draught will still not be back to 2019 levels.
At the brewery, sales will hit all-time highs.
Operating brewery numbers will continue to climb, but at a lower rate than in previous years.
Inflation will come to craft: brewing and manufacturing cost increases will lead to a hike in average beer prices over recent years.
Check out the full 2021 Year in Beer report.
---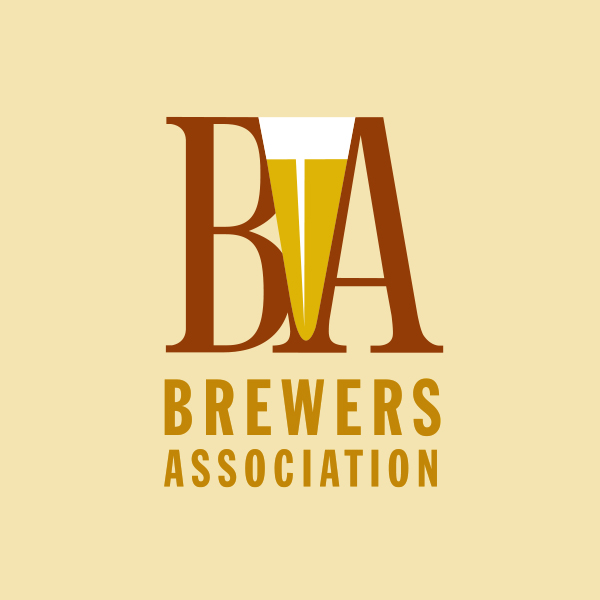 About the Brewers Association
The Brewers Association (BA) is the not-for-profit trade association dedicated to small and independent American brewers, their beers, and the community of brewing enthusiasts. The BA represents 5,600-plus U.S. breweries. The BA's independent craft brewer seal is a widely adopted symbol that differentiates beers by small and independent craft brewers. The BA organizes events including the World Beer Cup®, Great American Beer Festival®, Craft Brewers Conference® & BrewExpo America®, National Homebrew Competition, and American Craft Beer Week®. The BA publishes The New Brewer® magazine, and Brewers Publications® is the leading publisher of brewing literature in the U.S. Beer lovers are invited to learn more about the dynamic world of craft beer at CraftBeer.com® and about homebrewing via the American Homebrewers Association®. Follow us on Facebook, Twitter, and Instagram.
The Brewers Association is an equal opportunity employer and does not discriminate on the basis of race, color, national origin, gender, religion, age, disability, political beliefs, sexual orientation, or marital/familial status. The BA complies with provisions of Executive Order 13672 and the rules, regulations, and relevant orders of the Secretary of Labor.