Broad alcohol trade group coalition presses to make federal excise tax reform permanent
WASHINGTON, D.C. – Support for the Craft Beverage Modernization and Tax Reform Act (H.R. 1175/ S.362/) continues to build momentum with 218 members of the United States House of Representatives and 65 members of the Senate supporting the bipartisan legislation.
Introduced by Representatives Ron Kind (D-WI) and Mike Kelly (R-PA) and Senators Ron Wyden (D-OR) and Roy Blunt (R-MO), the legislation will make permanent reforms enacted in 2017 that create a fair and equitable tax structure for brewers, winemakers, distillers and importers of all beverage alcohol.
The support for the legislation by the majority of the House and Senate was celebrated by a coalition of alcohol trade associations including the Brewers Association, Beer Institute, Distilled Spirits Council of the United States, American Craft Spirits Association, Wine Institute, WineAmerica and the United States Association of Cider Makers.
"America's small and independent craft brewers are proud of the strong bipartisan and bicameral support the Craft Beverage Modernization and Tax Reform Act has received from the United States Congress," said Bob Pease, president and CEO of the Brewers Association. "The craft brewing industry can be found in nearly every Congressional District in the U.S. and contributes more than 500,000 jobs, including an additional 15,000 directly added at small breweries just last year, showcasing the positive momentum supported by the temporary provisions. The industry is responsible for contributing more than $76.2 billion to the U.S. economy and is a success story for American industry. Our champions in Congress see our passion, determination and success, and want to foster and be part of our growth. We are grateful for the support from all those who have co-sponsored this important legislation and are hopeful that it can be enacted this year."
"I want to thank the Democratic and Republican members of Congress from across the country who are standing with America's beer industry and cosponsoring legislation that provides fair and broad tax relief and regulatory reforms to brewers of all sizes and beer importers," said Jim McGreevy, president and CEO of the Beer Institute, which represents brewers, beer importers and supply industries. "The beer industry supports millions of U.S. jobs and generates hundreds of billions of dollars to our nation's economy. This commonsense legislation will provide a much-needed certainty, so all brewers and beer importers can continue to innovate and invest in their companies to meet consumer demand for America's most popular alcohol beverage – beer."
"The Craft Beverage Modernization and Tax Reform Act marked the first federal excise tax reduction for distilled spirits since the Civil War and has enabled distilleries across the country to invest back in their businesses and communities," said Chris Swonger, Distilled Spirits Council of the United States President and CEO. "Making this legislation permanent would provide stability for distillers in moving forward to generate new jobs and support local agriculture and tourism."
"We applaud the United States Congress for continuing to recognize the critical importance of Federal Excise Tax reform," added Margie A.S. Lehrman, CEO, American Craft Spirits Association. "As of August 2018, the number of active craft distillers in the U.S. had grown by 15.5 percent over the last year to nearly 2,000, yet without permanent and immediate reform, the stability of this vibrant industry, and the industries that surround us – agriculture, tourism and the broader hospitality industry – are bound to be paralyzed."
"We are grateful to the overwhelming number of lawmakers in the House and Senate who have cosponsored this legislation, which reduces the tax burden on over 4,800 wineries throughout the state of California and who produce 80 percent of U.S. wine," said Robert P. (Bobby) Koch, president and CEO of Wine Institute. "The savings will allow wineries across America– most of which are small, family-owned businesses – to hire new employees, upgrade equipment, and invest in the future growth of their wineries."
"Wine is truly an all-American beverage produced in all 50 states. There are now more than 10,000 wine producers with grapes from over 670,000 acres preserving precious agricultural land. The American wine industry's total economic impact of nearly $220 billion includes 1.7 million jobs and $75 billion in wages," said Jim Trezise, president of WineAmerica, the national association of American wineries. "We are grateful that so many in Congress see wine as an economic engine as well as a delightful beverage that enhances the quality of life."
"The cider industry is grateful for the broad support of CBMTRA," said Paul Vander Heide, president of the United States Association of Cider Makers. "Many of our members are small producers with direct investment in agriculture here in the United States. This bill will provide them additional security for their families and capital to invest in growth opportunities for their business."
###
Contacts
---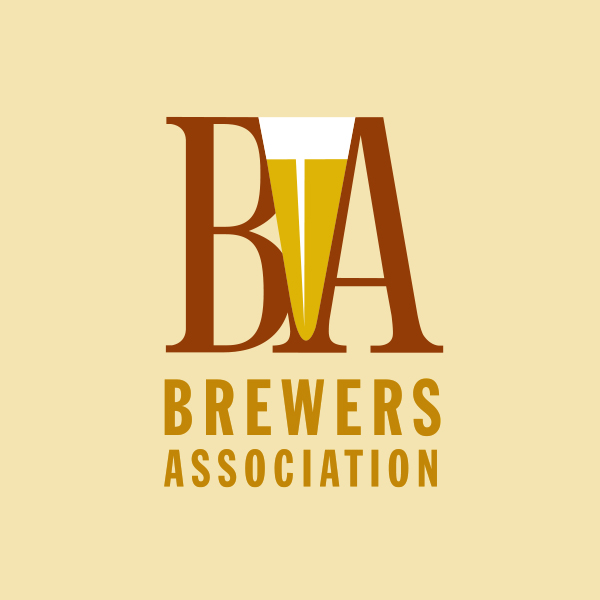 About the Brewers Association
The Brewers Association (BA) is the not-for-profit trade association dedicated to small and independent American brewers, their beers, and the community of brewing enthusiasts. The BA represents 5,600-plus U.S. breweries. The BA's independent craft brewer seal is a widely adopted symbol that differentiates beers by small and independent craft brewers. The BA organizes events including the World Beer Cup®, Great American Beer Festival®, Craft Brewers Conference® & BrewExpo America®, National Homebrew Competition, and American Craft Beer Week®. The BA publishes The New Brewer® magazine, and Brewers Publications® is the leading publisher of brewing literature in the U.S. Beer lovers are invited to learn more about the dynamic world of craft beer at CraftBeer.com® and about homebrewing via the American Homebrewers Association®. Follow us on Facebook, Twitter, and Instagram.
The Brewers Association is an equal opportunity employer and does not discriminate on the basis of race, color, national origin, gender, religion, age, disability, political beliefs, sexual orientation, or marital/familial status. The BA complies with provisions of Executive Order 13672 and the rules, regulations, and relevant orders of the Secretary of Labor.