The growing team of Brewers Association Ambassadors and Instructors travel the country and provide in-person instruction and consultation to BA members in their field of expertise. Be sure to check out their calendars for events in your area and explore their online content and tools in the Resource Hub.
For media inquiries or to contact a Brewers Association spokesperson, visit the Press Room.
Melissa Antone, Quality Trainer
Antone assists with the hands-on training portion of the Basics of Beer Quality Workshops. Her passion for beer started while studying biology at the University of Delaware and working for Iron Hill Brewery and Restaurant. She eventually relocated to Colorado and joined the quality assurance department at Avery Brewing Company, where she worked in the lab and developed a formal sensory program. Antone later joined Cara Technology Ltd. and AROXA®, providing sensory training to craft brewers. Currently, as a freelance consultant, she specializes in quality assurance, and trains brewers in both lab analysis and sensory evaluation.
Tim Brady, Membership Ambassador
Brady has been passionate about craft beer since his first homebrewing experience 25 years ago. His front line experience in hospitality includes owner and operator of an inn, craft beer bar, campground, and entertainment complex as well as the brewery, restaurant, and biergarten at Whetstone Station in Brattleboro, Vt.
Adam Dulye, Executive Chef of the Brewers Association and CraftBeer.com
Dulye is a Culinary Institute of America graduate who has helmed kitchens with a craft beer focus from the mountains of Colorado to San Francisco, Calif. Dulye also oversees culinary side of SAVOR®: An American Craft Beer and Food Experience, the Farm to Table Pavilion at the Great American Beer Festival®, and the World Beer Cup®.
Matt Gacioch, Sustainability Ambassador
Gacioch has spent his career exploring the nuance and opportunity of sustainability within the craft beer industry, the built environment, and communities around the world. As the former Director of Sustainability and Marketing for Short's Brewing Company in Michigan, he created programs and executed sustainable design initiatives on energy, water, and waste, all while working to tell an authentic story of successes and (plenty of) road bumps. He has also worked in sustainability at Left Hand Brewing Company and in the Craft Beer Program at the Brewers Association.
Dr. J. Nikol Jackson-Beckham, Diversity Ambassador
Dr. Jackson-Beckham is the Chair and Assistant Professor of Communication Studies at Randolph College. She has a storied history in the brewing community that includes over a decade of avid homebrewing and extensive research and writing about beer and its place in American culture. She has delivered keynote addresses, presentations and guest lectures on the culture and inclusiveness of craft beer.
Yandong Lu, Craft Beer Ambassador in China
Based in Shanghai, Yandong Lu is the former judge director of the China Craft Beer Competition and has years of consulting experience in the China beer industry. Notably, Lu is the only BJCP Master Rank Judge in Asia, and one of only three Chinese nationals to have completed the Certified level of the Cicerone program. He is also working in a part-time role as a consultant for the Cicerone program and helping grow their activities in the Asian market.
Matt Meadows, Draught Beer Quality Ambassador
Matt Meadows started with New Belgium Brewing in 2002. In 2006, Matt became director of field quality at New Belgium Brewing. Currently, he oversees a national team that manages all facets of post-brewery quality throughout New Belgium's distribution in the U.S., Canada, and Europe. Matt is co-author of the BA's Draught Beer Quality Manual and Draught Beer Quality for Retailers. Matt is the chair of the BA Draught Beer Quality subcommittee and sits on the BA Technical committee.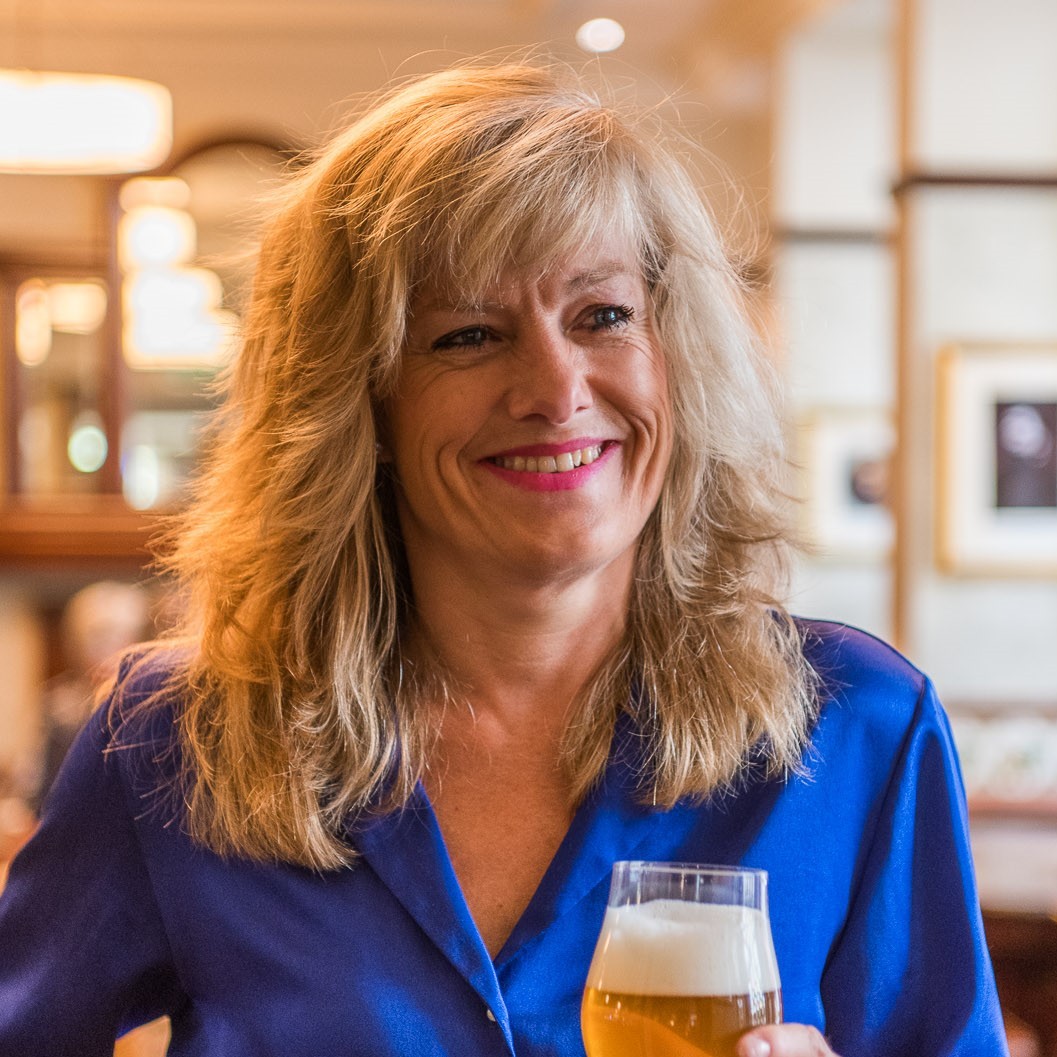 Lotte Peplow, Craft Beer Ambassador in Europe
Lotte Peplow initially became involved with the Brewers Association Export Development Program in 2006 on an ad hoc basis, but over the last five years her role has grown to include PR, media, events, talks and tastings, importing, and liaising with the U.S. Department of Agriculture. A Certified Cicerone and beer sommelier, Peplow also writes about beer, judges beer, brews beer, and is a keen beer and food pairing advocate. Based in London, Peplow's role as ambassador involves greater focus on European markets to educate and inform trade and industry and raise the profile of American craft beer amongst beer drinkers.
John Stier, Sustainability Mentor
Stier has over three decades of experience in the brewing sector, including time spent leading the global sustainability efforts for Anheuser-Busch (AB). Since leaving AB in 2008, Stier has worked with a number of leading global beverage companies to develop sustainability strategies and implementation plans that create measurable business value. He has been active with the Brewers Association over the last three years as a member of the BA sustainability subcommittee and is the primary author of the BA Sustainability Manuals.
Matt Stinchfield, Safety Ambassador
Matt Stinchfield has been actively creating safer workplaces for over three decades. He has focused on brewery safety for the last 20 years as a safety and loss control consultant to mid-sized and regional craft breweries and distilleries. Matt is a member of the Brewers Association safety subcommittee and sits on the Master Brewers Association of America's food safety committee. Matt founded his own brewery, Ploughshare Brewing Company, in Lincoln, Nebraska in 2014.
Lauren Torres, Quality Instructor
Lauren Torres currently serves as lab manager at Bell's Brewery, Inc., where she leads a dedicated team involved with chemistry, microbiology, and sensory analysis. Lauren has also taught the Siebel Institute of Technology's Quality Course, and has presented at local and national conferences for the American Society of Brewing Chemists, American Society for Quality (ASQ), Craft Brewers Conference, and Master Brewers Association of the Americas.
Alan Windhausen, Quality Trainer
Windhausen graduated from the Missouri University of Science and Technology with a Bachelor of Science in chemistry and minors in biology and economics. From there, he moved to Alaska to earn a master's in teaching at the University of Alaska Southeast, working in rural schools while also flying for the Civil Air Patrol, before entering the Master Brewers Program at UC-Davis. Alan has worked in the craft beer industry at Wynkoop Brewing and Hangar 24 Craft Brewing and served as the lead brewer at Pikes Peak Brewing. Alan is currently the Head Brewer at Holidaily Brewing Company, Colorado's dedicated gluten-free brewery.
Neil Witte, Quality Ambassador
Neil Witte is a 22-year veteran of the craft beer business. He began his career in the Kansas City brewpub industry, moving to Boulevard Brewing Co. in 1997 as a brewer. In 2001, he took over field quality responsibilities for the brewery, acting as a quality control liaison between the brewery and its distributor and retailer network. He continued that role with the Duvel USA family of beers, including Boulevard and Brewery Ommegang, through the end of 2016. In 2017 he founded Craft Quality Solutions, which draws on his extensive field quality experience, providing field quality services to breweries, distributors, and retailers. He is certified through the Beer Judge Certification Program and is currently one of 18 Master Cicerones. He is co-author of the Brewers Association Draught Beer Quality Manual and Draught Beer Quality for Retailers, and a contributing author to the MBAA Beer Steward Handbook.