For the Love of Craft is a documentary short produced by the Brewers Association, Studio C3, and Charlie Papazian that peels back the label of what it means to be a craft brewer and reveals the true heart of craft by introducing the people behind it. From the luminaries and icons of the craft world, to the industry's newest players, this film takes a deep dive and exposes the desires, dreams, wisdoms, and naiveties of people pursuing their passions—through independence.
In 2019 and early 2020, For the Love of Craft was shown at over 100 screenings and in 12 countries. We have suspended private screenings of the film due to COVID-19.
Interviews Include
Larry Bell
Bell's Brewery
Kevin Blodger
Union Craft Brewing
Ken Grossman
Sierra Nevada Brewing
Kim Jordan
New Belgium Brewing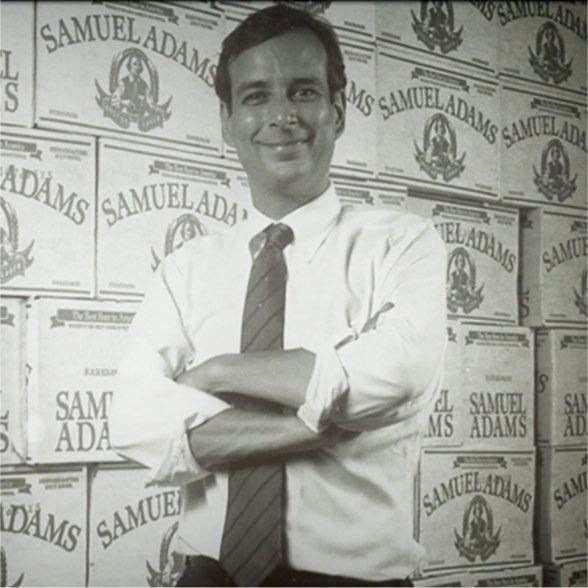 Jim Koch
Boston Beer Co.
Tour Schedule
More than 100 screenings in 12 countries so far!
| | | |
| --- | --- | --- |
| Date | Venue | Location |
| April 30 | Horse & Dragon Brewing Company | Fort Collins, CO |
| April 25 | Bandera Ale Project | Bandera, TX |
| April 20 | Cornell University | Ithica, NY |
| April 18 | Lake Anne Brew House | Reston, VA |
| April 17 | Devils Trumpet Brewing | Merrillville, IN |
| April 14 | Sacred Heart University | Fairfield, CT |
| April 4 | Bow & Arrow Brewing | Albuquerque, NM |
| April 1 | Padre Brewing Company | Košice, Slovakia |
| March 30 | Rohrbach Brewing Co. | Rochester, NY |
| March 28 | Burks Brothers Brewing | Saline County, AR |
| March 24 | Checkerspot Brewing | Baltimore, MD |
| March 22 | SingleSpeed Brewing Co | Cedar Falls, IA |
| March 16 | Sketchbook Brewing Company | Evanston, IL |
| March 16 | White Labs Kitchen and Tap Room | Charleston, SC |
| March 14 | Zymurcracy Beer Company | Rapid City, SD |
| March 11 | Night Shift Brewing | Everett, MA |
| February 25 | Oak Park Homebrewers | Oak Park, IL |
| February 25 | Revelation Ale Works | Hallock, MN |
| February 25 | Vagabund Brauerei | Berlin, Germany |
| February 23 | Halfpenny Brewing Company | Centennial, CO |
| February 20 | Central Alabama Brewers Society | Montgomery, AL |
| February 13 | Copper State Brewing Co | Green Bay, WI |
| February 13 | Poseidon Brewing Co. | Ventura, CA |
| February 9 | Branch Area Brewers | Coldwater MI |
| February 8 | Center Pivot | Quinter, KS |
| February 5 | Public House Brewing Company | Rolla, MO |
| February 1 | BIERHAUS Taberna Cervecera | Ciudad de la Costa, Uruguay |
| February 1 | Bosque Brewing Co. | Bernalillo, NM |
| January 25 | Postdoc Brewing | Redmond, WA |
| January 23 | Wide Awake Brewing | Charleston, SC |
| January 23 | Devil and the Deep Brewing | Galveston, TX |
| January 23 | Freetail Brewing | San Antonio, TX |
| January 23 | Mast Landing Brewing | Westbrook, ME |
| January 21 | Jack Pine Brewery | Baxter, MN |
| January 16 | Ben's Brewing Co. | Yankton, SD |
| January 16 | Stonecloud Brewing Company | Oklahoma City, OK |
| January 14 | Makers Craft Brewery | Norfolk, VA |
| January 12 | Switchyard Brewing | Bloomington, IN |
| January 11 | Public House Brewing Company | Rolla, MO |
| January 11 | Rabid Brewing | Homewood, IL |
| January 10 | The Old Bakery Beer Company | Alton, IL |
| January 4 | Pearl Street Brewery | La Crosse, WI |
| January 3 | Avant Garde Aleworks | Estes Park, CO |
| January 3 | Pennyweight Craft Brewing | Livermore, CA |
| December 26 | The Stout House | Upland, CA |
| December 23 | Todos Santos Brewing | Todos Santos, Mexico |
| December 20 | Birds Fly South Ale Project | Greenville, SC |
| December 11 | TUPPS Brewery | McKinney, TX |
| December 10 | Ratio Beerworks | Denver, CO |
| December 3 | Upslope Brewing Company | Boulder, CO |
| November 27 | Meadowlark Brewing | Sidney, MT |
| November 25 | 4Beer – Cerveja & Cultura | Porto Alegre, Brazil |
| November 24 | Captain Lawrence Brewing | Elmsford, NY |
| November 24 | 8 One 8 Brewing | Canoga Park, CA |
| November 23 | Proa Cervejaria | Salvador, Brazil |
| November 23 | Port O'Pints Brewing Co. | Crescent City, CA |
| November 22 | Old Schoolhouse Brewery Taproom | Winthrop, WA |
| November 22 | Flat Fish Brewing | Camarillo, CA |
| November 21 | Yorkshire Square Brewery | Torrance, CA |
| November 21 | Two Docs Brewing | Lubock, TX |
| November 21 | Bonfire Brewing | Eagle, CO |
| November 21 | Half Moon Bay Brewing Company | Half Moon Bay, CA |
| November 20 | The Fermentorium Barrel House | Wauwatosa, WI |
| November 19 | Core4 Brewing | Oklahoma City, OK |
| November 19 | Kros Strain Brewing | La Vista, NE |
| November 18 | Indiana City Brewing Company | Indianapolis, IN |
| November 18 | Farmtrong Brewing Company | Mt Vernon, WA |
| November 15 | Republica Brewing | Santo Domingo, Dominican Republic |
| November 15 | Skagway Brewing Company | Skagway, AK |
| November 14 | Working Draft Beer Company | Madison, WI |
| November 14 | Old Stove Brewing | Seattle, WA |
| November 14 | New Belgium Company | Fort Collins, CO |
| November 14 | Kaktus Brewing Co. | Bernalillo, NM |
| November 14 | Capital Brewery | Middleton, WI |
| November 13 | Round Man Brewing Co. | Spooner, WI |
| November 12 | Cervejaria Nacional | São Paulo, Brazil |
| November 12 | North High Brewing | Columbus, OH |
| November 12 | Inbound BrewCo. | Minneapolis, MN |
| November 11 | Young Master | Wong Chuk Hang, Hong Kong |
| November 10 | Engrained Brewery | Springfield, IL |
| November 10 | Crooked Run Brewing | Sterling, VA |
| November 9 | Idaho Brewers United | Boise, ID |
| November 9 | Lost Cabin Beer Co. | Rapid City, SD |
| November 8 | Funky Picnic Brewery & Café | Fort Worth, TX |
| November 7 | Roosters Brewing Company | Ogden, UT |
| November 7 | Kalispell Brewing Company | Kalispell, MT |
| November 7 | HomeGrown Brewing Co. | Oxford, MI |
| November 7 | BR Brew | Sertãozinho, Brazil, Brazil |
| November 6 | North Carolina Brewers Guild | Winston-Salem, NC |
| November 6 | The Fermentorium Brewery | Cedarburg, WI |
| November 6 | Alter Brewing Company | Downers Grove, IL |
| November 5 | Saint Charles Brewing Co | Charles City, IA |
| October 30 | Flying Tiger Brewery | Monroe, LA |
| October 29 | The Mo Head Yall Show | Columbus, IN |
| October 29 | Ontario Craft Brewers Conference | Niagara Falls, Ontario, Canada |
| October 28 | Flix Brewhouse Madison | Madison, WI |
| October 28 | Flix Brewhouse Carmel | Carmel, IN |
| October 28 | Flix Brewhouse Des Moines | Des Moines, IA |
| October 28 | Flix Brewhouse Madison | Madison, WI |
| October 26 | Great Swedish Beer Festival | Malmö, Sweden |
| October 23 | Braeloch Brewing | Kennett Square, PA |
| October 22 | Great Lakes Brewing Co. | Cleveland, OH |
| October 22 | Denizens Brewing Co. | Riverdale Park, MD |
| October 21 | Junkyard Brewing Company | Moorhead, MN |
| October 19 | Switchback Brewing Company | Burlington, VT |
| October 17 | UNION Craft Brewing | Baltimore, MD |
| October 17 | Tomfoolery Brewing Company | Hammonton, NJ |
| October 17 | Lakefront Brewery | Milwaukee, WI |
| October 17 | Brewing2Go | Rio de Janeiro, Brazil |
| October 16 | Urban Growler Brewing Company | Saint Paul, MN |
| October 16 | Forgottonia Brewing | Macomb, IL |
| October 16 | Brick Store Pub | Decatur, GA |
| October 15 | Archetype Brewing Company | Asheville, NC |
| October 12 | Zed's Beer | Marlton, NJ |
| October 12 | Tumbleroot Brewery and Distillery | Santa Fe, NM |
| October 11 | Revision Brewing Company | Sparks, NY |
| October 9 | Kiitos Brewing | Salt Lake City, UT |
| October 9 | Half Full Brewery | Stamford, CT |
| October 8 | Tyranena Brewing Company | Lake Mills, WI |
| October 8 | Minocqua Brewing Company | Minocqua, WI |
| October 8 | Stormcloud Brewing Company | Frankfort, MI |
| October 7 | Fifth Hammer Brewing | Long Island City, NY |
| October 3 | Forgottonia Brewing | Macomb, IL |
| October 3 | Evil Horse Brewing Company | Crete, IL |
| October 3 | Bayou Teche Brewing | Arnaudville, LA |
| October 2 | Maine Beer Company | Freeport, ME |
| October 1 | The Explorium Brewpub | Greendale, WI |
| October 1 | McFleshman's Brewing Co. | Appleton, WI |
| September 30 | Bell's Brewery | Kalamazoo, MI |
| September 29 | Boxing Bear Brewing Company | Corrales, NM |
| September 28 | Urban Harvest Brewing | Milwaukee, WI |
| September 26 | Stone Arch Brewpub | Appleton, WI |
| September 25 | Fishweir Brewing Company | Jacksonville, FL |
| Septemer 24 | Carson's Brewery | Evansville, IN |
| September 22 | Taft's Brewing Company | Cincinnati, OH |
| September 21 | Pivovara Medvedgrad | Sagreb, Croatia |
| September 21 | Escape Brewing Company | Trinity, FL |
| September 18 | Second Line Brewing | New Orleans, LA |
| September 18 | Montclair Brewing | Montclair, NJ |
| September 15 | The Bier Library | Bengaluru, Karnataka, India |
| September 14 | Santa Co. Cervecera | Monterey, Nuevo Leon, Mexico |
| September 14 | Mighty Peace Brewing Company | Fort St John, BC, Canada |
| | | |