Business of Beer Issue
For the January/February 2018 The New Brewer, we present the Business of Beer issue, focusing on the value of infrequent customers, unusual business models, exports, ESOPs, and satellite tasting rooms. We also take a closer look at Munich dunkel, one of the world's oldest beer styles, in our Style Spotlight.
The New Brewer online is the complete online version of The New Brewer magazine, and is an exclusive Brewers Association member benefit. Not a member? Join today!
Please Log In to view The New Brewer Online
Log In
Want a sneak peek?
Check out this
free issue
.
---
November/December Features
The Other Long Tail: The Value of Infrequent Customers
Can brand champions be encouraged to drink their favorite brand even more often? Or will more growth be generated by reaching out directly to potential new drinkers?
By Mike Kallenberger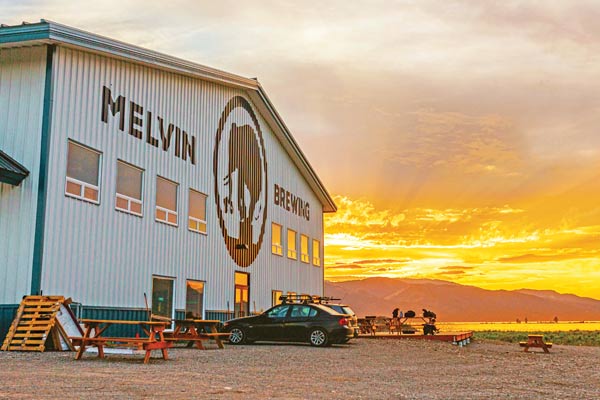 Breaking the Mold: Brewery Business Plans That Buck the Trend
Many craft breweries are finding success with unusual business models, from small breweries with an extended reach, to a combination brewery and running shoe store.
By Greg Kitsock
Opportunity Abroad: U.S. Craft Beer Exports on the Rise
Opportunities abound for craft brewers who want to distribute their beer to new markets. A growing number of craft breweries are actively exporting their brands overseas.
By Jack Curtin
Farther Afield: Satellite Tasting Rooms
In a saturated market where wholesalers juggle SKUs and differentiation can determine the fate of a brand, satellite tasting rooms are becoming a popular option for breweries.
By Tara Nurin
Becoming an Employee-Owned Company: One Brewery's Perspective
In 2017, just shy of our fourth anniversary, Modern Times Beer became an employee-owned company. Here's why we think it's a viable option for any healthy business.
By Jacob McKean
Style Spotlight: Munich Dunkel
Dunkel is considered one of the world's oldest beer styles. Until the emergence of Pils and helles in the early 20th century, the default quaff of Bavarians was dunkel.
By Horst Dornbusch
---
This issue also includes all of our informative departments, plus news about the craft brewing community in the Brewery Updates, Distribution News, and Beer Releases sections; and new products and services from the allied trade in our Industry Supplier News section. In our back page interview, we highlight Lynne Weaver, founder of the rapidly growing Three Weavers Brewing Company in Inglewood, Calif.
Cheers, and we hope you enjoy this issue of The New Brewer.
Jill Redding
Editor-in-Chief
The New Brewer