BA Safety Ambassador Matt Stinchfield kicked off the Vermont Brewers Association (VBA) semi-annual one day technical conference with a safety presentation, held this past April. Some 90 attendees enjoyed additional technical topics including a presentation from Robert Kuntz of Magic Hat on canning quality control. The educational portion wrapped with, as Matt describes, "an entertaining and mind-bending sensory session" led by Tufts University's Roy Derochers. Closing out the event, VBA hosted a hospitality networking session which included allied partners also in attendance.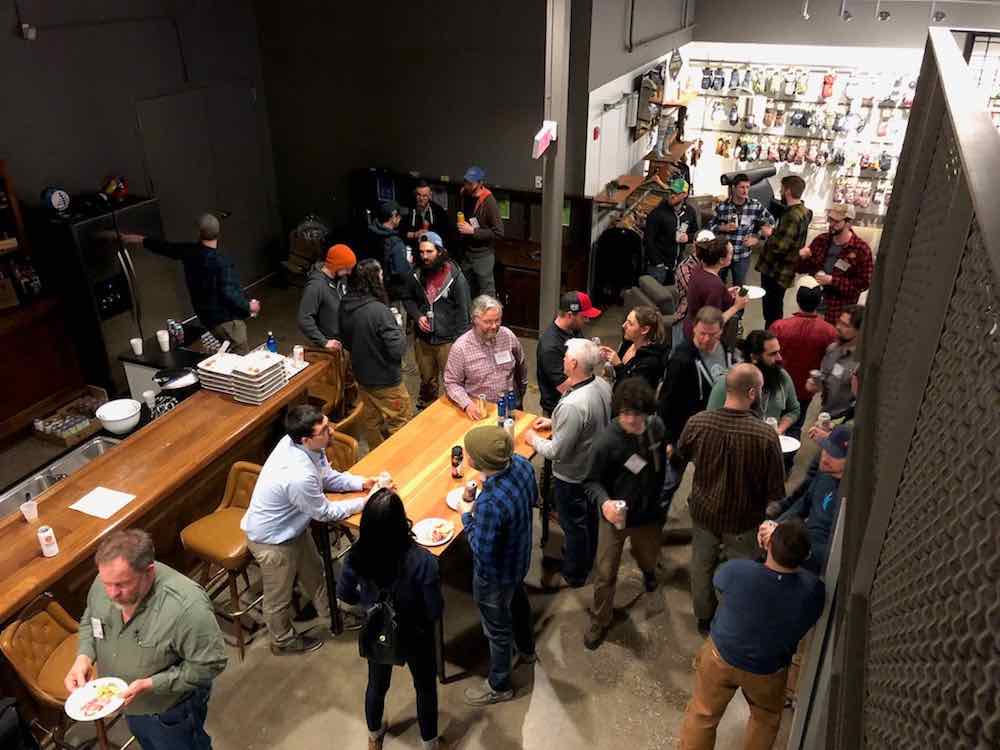 Vermont's Brewery Passport Goes Mobile
A fantastic and unique initiative from the Vermont Brewers Association, they now have moved their famous brewery passport program to a mobile phone app. Features include finding breweries nearby, adding breweries to the passport, finding out exactly where to enjoy a favorite type of beer, earning rewards and merchandise by collecting stamps and hearing the latest event news. With an interactive brewery map and the ability to create customized beer trails, the free app includes every visit-able brewery across Vermont. Now available for download in the App and Google Play stores. Take the Vermont Brewery Passport Challenge!
Snowboarding Factory Hosts Brewers
The VBA conference was held in South Burlington at the Burton snowboard factory. Early arrivals were treated to a tour of Burton's prototyping facility and board manufacturing line. Though attendees weren't allowed to take photos, Matt reports the exciting news in snowboarding is the step-in bindings. "Soon you will be able to step in and out of bindings like a cycling cleat," he says. Attendees also were permitted to observe snowboards being built by hand, layer by layer. Their shop had great safety and engineering controls, reports Matt, "for example, laminar flow vents meant that you could not even smell the epoxies used with the fiberglass and carbon fiber sheets."
Vermont's Brewing Scene
Vermont's brewing scene is a microcosm of the national situation, with a lot of nano to micro breweries and a handful of larger, earlier arrivals. Fifty-six of the state's 59 breweries belong to the state guild. Burlington will rightly be hosting a nano brewery conference this fall, too.
Matt says, "All in all, the Vermont Brewers Association is doing it right. They have a tight knit community, great guild leadership, and they are brewing about a bazillion great IPAs."
Coming up Next
Coming up from the VBA, don't miss the Vermont Brewers Festival July 20-21, and stay tuned for details on their late fall conference as well. Look for Matt's next Safety Ambassador engagement in early June in Richmond, Virginia.