The North Carolina Brewers Guild recently organized a visit from the presiding officer of the North Carolina House of Representatives at Triple C Brewing Co. in Charlotte. On September 14, Speaker of the House Tim Moore was accompanied by Rep. Chuck McGrady, who chairs the House Appropriations Committee and serves on the Alcohol Beverage Control Committee, on a tour and tasting at the brewery.
The representatives enjoyed a pint of Golden Boy Blonde Ale and toured the brewery with owners Chris Harker and Scott Kimball. After the tour, they gathered around the table with principals from many Charlotte breweries to discuss the industry's successes and challenges. Topics included job creation, neighborhood revitalization, excise tax, distribution and regulatory reform.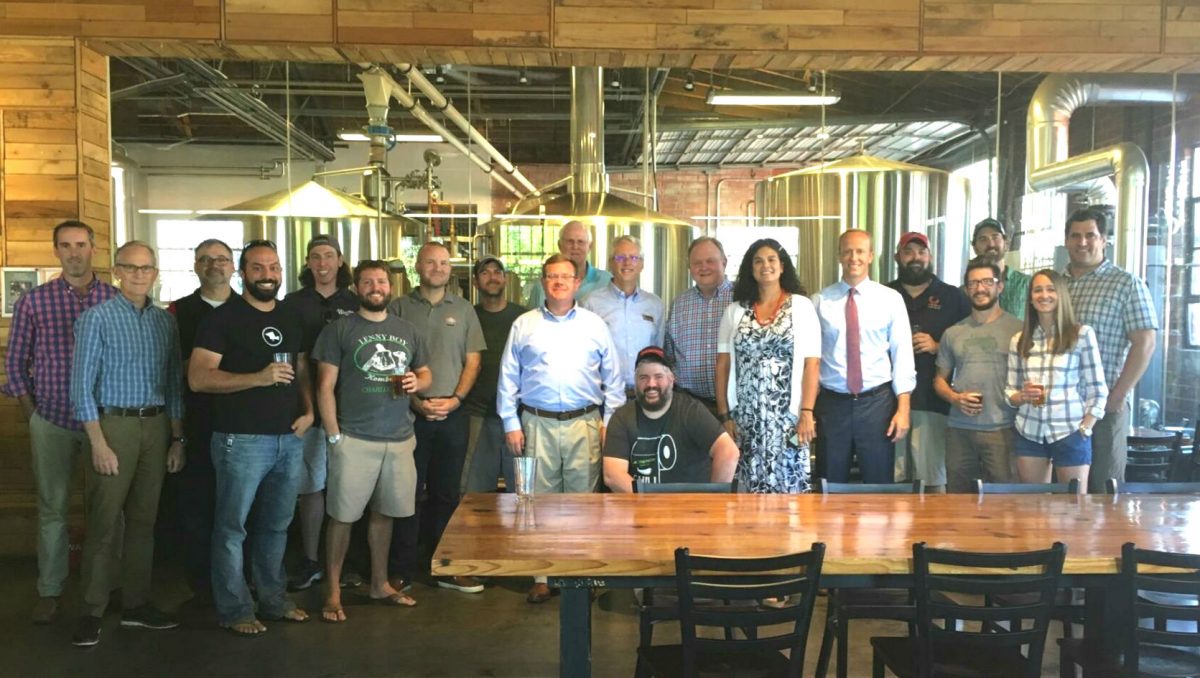 This visit represents an effort by the guild to build relationships with members of the state legislature. Brewers are able to educate government officials about the issues unique small and independent breweries. The Brewers Association encourages all breweries to reach out and become familiar with state a federal officials.